Unity Games Will Be Available On LG Smart TVs This Year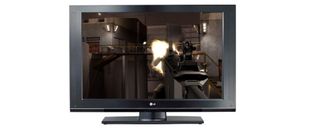 Unity and LG announced today that all LG's 2012 line-up of Smart TVs will featured games available from developers under the Unity license umbrella. What does this mean? It means you could be playing Interstellar Marines on a 60 inch TV before 2012 is out.
David Helgason, CEO of Unity Technologies commented in the press release, saying...
What's more is that the TVs will come with a gryoscopic controller called the Magic Motion Controller; gamers will be able to play some of their favorite Unity games right from the comfort of their couch in full-on HD on a brand new LG HDTV.
Sang-Woo Lee, Head of Content Division of LG TV also shared comments in the press release, saying...
Not too long ago Unity Technologies also announced that their latest version of their free-to-use development tool suite is available for indie, mid-ranged and AAA development studios.
This is great news for developers of any size and scope, as it enables a brand new platform to get games noticed and out there for the public to experience and enjoy. I'm betting a lot of well recognized indie developers could really benefit from this deal.
You can look for the new LG HDTVs featuring the gyroscopic controller and Unity-made games to roll out later this year. For more information be sure to pay a visit to the Official Website.
Your Daily Blend of Entertainment News
Staff Writer at CinemaBlend.
Your Daily Blend of Entertainment News
Thank you for signing up to CinemaBlend. You will receive a verification email shortly.
There was a problem. Please refresh the page and try again.