Zoo Games Announces Q1 2011 Line-Up For Nintendo Wii And DS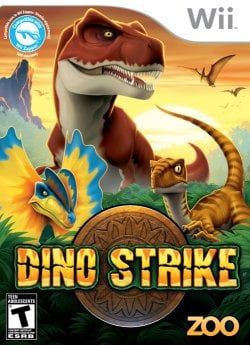 A couple of new games will be made available for the Nintendo Wii and DS in the early half of 2011 thanks to Zoo Games, and they're all aimed at being fun for the whole family. What else would you expect for our resident Casual Crusaders?
As stated in the press release…
The third game in the cache of new titles for Nintendo's systems include Dino Strike, which is a rail shooter featuring a gun peripheral, with gamers fighting against dangerous prehistoric dinosaurs to save mankind.
You can check out the full details for each game below or head on over to the Official Zoo Games Website to learn more about their line-up.
Available In February
Photo Phantasy
Format: DS
Price: $19.99
Rating: E
Zombiez Seeker
Format: DS
Price: $19.99
Rating: T
Dino Strike
Format: Wii
Price: $19.99 (Wii) / $29.99 (Bundle)
Rating: T
Staff Writer at CinemaBlend.
Your Daily Blend of Entertainment News
Thank you for signing up to CinemaBlend. You will receive a verification email shortly.
There was a problem. Please refresh the page and try again.