13-Year-Old Hailee Steinfeld Joining Coens For True Grit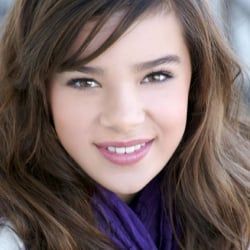 The Coen Brothers got a lot of publicity a few months ago when they announced they were doing a nationwide casting call for the lead in their True Grit remake. Any teenage girl, they said, could have the part with the right attitude and badassery.
But now the role has been cast, and while 13-year-old Hailee Steinfeld isn't exactly a household name, she does have an IMDB page and an agent. Deadline Hollywood reported the casting and noted that the actress has just signed on to be represented by ICM. I can't imagine how the girl must feel, preparing to hold her own onscreen against Jeff Bridges, Matt Damon, and Josh Brolin, not to mention taking direction from the notoriously laconic Coen Brothers. It'll be a challenge, for sure, but a challenge she'd be insane not to take.
Your Daily Blend of Entertainment News
Staff Writer at CinemaBlend