The 25 Films The National Film Registry Has Chosen To Preserve For 2015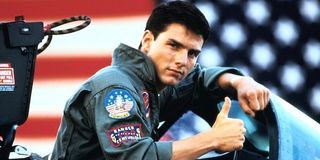 Movies being lost to time, degradation, and history is a big issue, but there are those fighting to preserve significant movies from being falling into to the void. One of these groups is the National Film Registry, who, every year since 1989, has selected 25 movies deemed noteworthy, important, and culturally significant and added them to the Library of Congress to be maintained and kept safely for future generations to enjoy. And as the year winds to a close, the 2015 selections have been revealed.
The list this year, from The Hollywood Reporter, includes a wide variety of movies, from 1950s melodramas to big action blockbusters to sarcastic comedies. As far as time frames go, they run from the late 19th to the late 1990s. Hell, there's even footage of a man sneezing all the way back in 1894. Check out the entire list below:
As someone whose life was shaped by Top Gun far more than is probably healthy, it's good to see Tony Scott's 1986, Tom Cruise-starring action flick on the list, and the same goes for Ivan Reitman's 1984 spirit-hunting comedy Ghostbusters. It's nice to know that the Stay Puft Marshmallow Man will be around indefinitely, stepping on the churches of future generations.
This list is nothing if not an eclectic, and it really encompasses just about everything cinema has to offer. Most of you are probably at least passingly familiar with the 1997 noir tale L.A. Confidential, but how many of you have heard of the 1946, Disney-produced educational film The Story of Menstruation? Yeah, I'm not familiar with that one either, but it apparently used the friendly Disney style approach to teaching girls about reproductive health in schools.
Whatever your tastes and cinematic proclivities, there's sure to be a little something for everyone to be found on this list. Now you have a list of movies to track down and check out between now and when the 2016 list drops, and if you want to see if your favorite film has made the cut in the past, you can check out the full list of films flagged for preservation here.
Your Daily Blend of Entertainment News
Thank you for signing up to CinemaBlend. You will receive a verification email shortly.
There was a problem. Please refresh the page and try again.