Alan Cumming Joining James Franco's Next Project, Maladies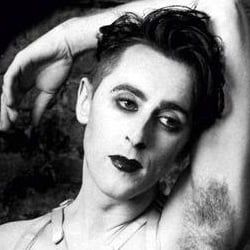 James Franco is well on his way to being a gay icon given his performance in Milk, his portrayal of Allen Ginsberg in Howl, and his somewhat inexplicable cover shoot as a transvestite for the magazine Candy. And Alan Cumming, who starred as a pansexual emcee in Broadway's Cabaret and has been an LGBT activist for over a decade, is well established in the gay pantheon. So while a team-up between the two wasn't necessarily inevitable, it makes perfect sense, especially with Franco's mysterious performance artist pal Carter directing.
Cumming spilled the beans to THR about this strange project, titled Maladies and starring Franco as a young actor who retires due to what he believes is mental illness. Cumming explained that his part is small, "and just for Christmas" whatever that means, but Claire Danes and Catherine Keener also round out the cast. Cumming referred to the project as "really fascinating," and there's seriously no telling what to expect from it; Franco has shown a willingness to make any and every kind of art, and Maladies could be a straightforward portrait of an artist or something totally experimental. As with just about everything the unpredictable Franco gets involved with these days, though, it'll probably be worth a watch no matter what.
Your Daily Blend of Entertainment News
Staff Writer at CinemaBlend