Blake Lively Choosing Between Oliver Stone's Savages And Oz Great And Powerful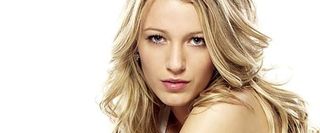 Oliver Stone has been meeting with some seriously exciting actors as he puts together his drug-dealing drama Savages, and has managed to get Aaron Johnson, Taylor Kitsch and Benicio del Toro committed to roles. But while it looked for some time that Jennifer Lawrence would play the female lead, the shared girlfriend of the two young male stars, that all changed when she was cast as Katniss in The Hunger Games, a job that will take her out of the running for pretty much everything in the next few years if that film becomes a franchise as the studio hopes.
So on to the next hot young actress of the moment, and Variety reports that Stone has set his sights on Blake Lively to take Lawrence's place. She's just the front-runner for the moment, up against the likes of Olivia Wilde and Teresa Palmer, but Variety's sources says she's Stone's top pick. But at the same time, she's also up for the role of Glinda in Oz: Great And Powerful, the Disney project that Sam Raimi is directing with James Franco as the wizard and Mila Kunis still possibly on board as the Wicked Witch.
Lively's at an interesting point in her career, having gone from Gossip Girl teen fluff to serious actress seemingly overnight last fall thanks to The Town. No matter how well Green Lantern turns out, it's probably not going to do her any favors-- no actress has ever gotten a substantial career boost from playing a superhero's girlfriend, and the best they can usually get out of it is enough money to make movies they really care about next time. Lively will probably be just as famous and a lot richer after Green Lantern comes out, which means she might want to work with a respected auteur on a gritty smaller project (that'd be Savages) rather than a giant spectacle movie at another major studio (that'd be Oz, and all due respect to Sam Raimi). Then again, I challenge you to show me a young woman-- especially a pretty blonde actress-- who didn't dream up playing Glinda the Good Witch one day.
Oz and Savages are both gearing up for production this summer, so Lively will have to make her decision fairly soon.
Your Daily Blend of Entertainment News
Staff Writer at CinemaBlend