Bradley Cooper Plays Baseball While Living In A Nursing Home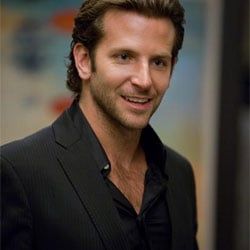 Sometimes I wish I was a "somebody" so I could sit in on movie pitch meetings. How do the smart guys in the room (assuming there are any) keep straight faces when something like the new Disney baseball movie idea gets bandied about? And more importantly, how good of a pitch was it that it got a big name movie star to get on board? According to the Hollywood Reporter, Bradley Cooper has signed on to star as a baseball player who, after an injury, gets sent back to the minors.
Except, here's the idiotic catch: he has to live in a senior citizen's home. The awfulness doesn't stop there. Who does he happen to meet? An ex-ballplayer of course. The very guy who will help coach Cooper back to stardom, while living together in said old folk's home. I am at a loss. Why would Cooper, a legit star at this point after The A-Team and The Hangover, want to get into this ridiculously sappy role?
The untitled project was written by Allan Loeb (Wall Street: Money Never Sleeps, 21) and will be produced by pitchman extraordinaire Andrew Panay. This is the same guy that sold a studio on Old Dogs and Employee of the Month. Now he's got Cooper coming along for the ride. Cooper is set to star in Neil Burger's The Dark Fields and a debauchery-laden reunion in The Hangover 2. After those two projects he'll get to star in this baseball cheesefest.
Your Daily Blend of Entertainment News
Doug began writing for CinemaBlend back when Terminator: The Sarah Connor Chronicles actually existed. Since then he's been writing This Rotten Week, predicting RottenTomatoes scores for movies you don't even remember for the better part of a decade. He can be found re-watching The Office for the infinity time.