New Clip From Despicable Me Involves Sharks And Shrink Rays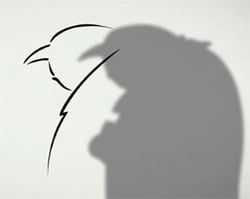 If you're like me, you are currently trying to get over your natural instinct to just write off every computer animated movie that isn't made by Pixar. Cloudy With A Chance of Meatballs was a good start, followed by the amazing How To Train Your Dragon, and now it would seem that Despicable Me will be the movie to finally break me of my old habits.
A new clip from the Steve Carell starrer has popped up across the pond at Empire and it's pretty awesome. It showcases evil villain Gru attempting to steal the shrink ray from his nemesis, Vector, played by Jason Segel (also awesome). Also, it shows off one of the many uses of Gru's minions, who apparently work like glowsticks. It's a short clip and it's a calmer clip than what we're used to seeing in the trailer, but it's hilarious in it's subtlety and shows off pretty much the coolest room ever. Serious, a shark tank floor? That's the shit.
Observe.
Your Daily Blend of Entertainment News
Thank you for signing up to CinemaBlend. You will receive a verification email shortly.
There was a problem. Please refresh the page and try again.