The Best Family Movies On Netflix Right Now
Something for the whole family...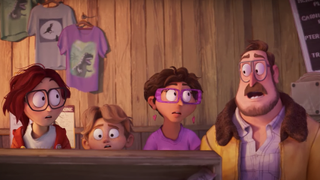 (Image credit: Netflix)
There are a ton of great movies on Netflix. From original dramas racking up loads of Academy Awards to all those intense action movies released by the streaming giant, there is something for everyone, no matter their taste in cinema. No one is left out when browsing the streamer's massive library, including kids, as there are hundreds (if not more) of family movies on the streamer.
Take it from someone with a house of kids who're starting their cinematic journey. As they grow older, Friday night family movie parties have become the perfect way to kick off the weekend with a Sunday matinee thrown in for good measure. However, with so many great kids movies from yesterday and today, deciding on one to watch can be no easy task. Fear not, because we have put together a list of the best family movies to watch with your Netflix subscription right now.
Puss In Boots: The Last Wish (2022)
More than a decade after his previous big-screen adventure, Antonio Banderas' swashbuckling feline returned for an even bigger and more daring journey in 2022's surprisingly amazing Puss in Boots: The Last Wish. Down to his last of nine lives, Puss sets out alongside former partner, Kitty Softpaws (Salma Hayek) and new friend, Perrito (Harvey Guillén) to find a magical wishing star that hopefully brings an end to his fears surrounding his own mortality.
Stream Puss In Boots: The Last Wish on Netflix.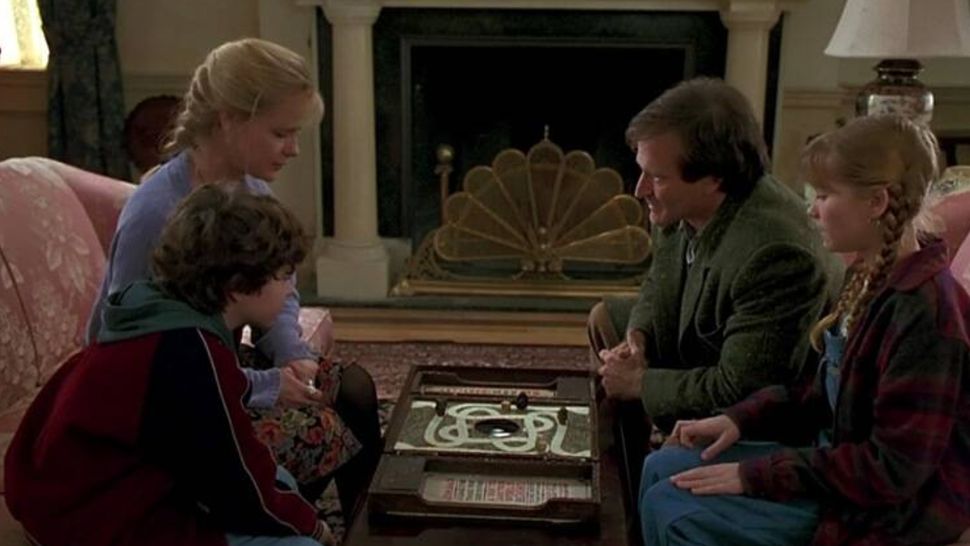 Jumanji (1995)
Before the franchise was retooled as an ensemble action-comedy thriller led by Dwayne Johnson and company, Juamnji started out as an exciting, dangerous, and hilarious story about two young kids (Kirsten Dunst and Bradley Pierce) who discover a magical board game in their aunt's new estate. When they roll the dice, the siblings free the long-trapped Alan Parrish (Robin Willaims) and ferocious animals of all shapes and sizes.
Roald Dahl's Matilda: The Musical (2022)
Inspired by both the classic novel and Broadway show of the same name, Roald Dahl's Matilda: The Musical tells the story of Matilda Wormwood (Alisha Weir), an incredibly intelligent and curious young girl who uses her psychokinetic powers to get back at her parents, principal, and everyone else who's made life a pain for she and her classmates.
Stream Roald Dahl's Matilda: The Musical on Netflix.
Sing 2 (2021)
Ever since arriving on Netflix in June 2022, Illumination's animated jukebox musical Sing 2 has been a MASSIVE hit with viewers of all ages. In this absurdly fun sequel to the 2016 surprise hit, Sing, we pick back up with Buster Moon (Matthew McConaughey) as he and his friends travel to Redshore City to pitch the greatest show ever. However, when the idealistic and charismatic leader bites off more than he can chew and makes seemingly impossible promises, he finds himself in a delicate situation.
Nimona (2023)
Though there are some major differences between the movie and graphic novel, the 2023 Netflix animated movie, Nimona, is something audiences of all ages can enjoy. Basically, the 2023 book-to-screen adaptation follows framed knight, Ballister Boldheart (Riz Ahmed), as he and the titular Nimona (Chloë Grace Moretz) set out to prove his innocence. This turns out to be no easy task on the long and winding road to redemption.
The Bad Guys (2022)
There's a lot to love about The Bad Guys, DreamWorks Animation's 2022 heist comedy about a group of anthropomorphic animals who attempt to pull off the biggest job of the century: act as if they are reformed citizens who have left behind the life of crime. However, the ruse becomes a reality for their leader, Mr. Wolf (Sam Rockwell), which leads to some major issues with both his team and their latest benefactor.
Stream The Bad Guys on Netflix.
The Mitchells Vs. The Machines (2021)
The Mitchells aren't the perfect family. Heck, they aren't even a functional family. But when they discover that a rogue A.I. has taken over the planet and is holding the rest of humanity hostage, they have to put their differences aside and save the world in the incredibly hilarious and emotional The Mitchells vs. the Machines.
Stream The Mitchells vs. the Machines on Netflix.
Trolls (2016)
Who says you have to be a kid to enjoy the Trolls movies, because that's far from the case. Before Trolls Band Together opens in theaters in November 2023, now would be the perfect time to go back and see how things started for Poppy (Anna Kendrick) and Branch (Justin Timberlake) on their first adventure to save their fellow trolls from the evil Bergens.
A Shaun The Sheep Movie: Farmageddon (2019)
Fans of stop-motion animated movies (and quirky British humor) will feel right at home with the 2019 feature film, A Shaun the Sheep Movie: Farmageddon. This short and sweet romp of a good time follows the titular farm animal as he and his flock meet an alien who has recently crashed on the planet. With the help of his friends (both old and new), Shaun sets out to help the alien escape before a nefarious government agency gets their hands on him.
Stream A Shaun the Sheep Movie: Farmageddon on Netflix.
Pee-Wee's Big Holiday (2016)
Released a little more than a half-decade before the death of Paul Reubens, the 2016 Netflix movie, Pee-Wee's Big Holiday sees one of the most hilarious and over-the-big-top adventures involving the iconic character. Though life is good and all for the lovable character, a chance encounter with actor Joe Manganiello inspires him to leave his hometown and travel to the Big Apple, where an even bigger adventure awaits.
Stream Pee-Wee's Big Holiday on Netflix.
The Karate Kid (1984)
A quintessential '80s movie, The Karate Kid follows Daniel LaRusso (Ralph Macchio) as he tries to find his place in the world after moving from New Jersey to Reseda, California, where he knows no one and nothing. That soon changes when he learns the art of karate from the wise and cantankerous Mr. Miyagi (Pat Morita), who trains him to take on Johnny Lawrence (William Zabka) and his Cobra Kai dojo.
Stream The Karate Kid on Netflix.
Spider-Man (2002)
There are more than a dozen Spider-Man movies streaming right now, but one of the best places to start, especially for those looking for family-friendly films on Netflix, is Sam Raimi's 2002 origin story. Starring Tobey Maguire as Peter Parker, the movie sees the intelligent yet socially awkward high schooler transform into the friendly neighborhood Spider-Man and take on one of the comic book character's most notorious villains: Green Goblin (Willem Dafoe).
A League Of Their Own (1992)
Considered one of the best sports movies of all time, A League of Their Own follows the Rockford Peaches during the first season of the All-American Girls Professional Baseball League, a short-lived alternative to MLB during World War II. Anchored by sisters Dottie Hinson (Geena Davis) and Kit Keller (Lori Petty), the team becomes a national sensation thanks to their remarkable skill on the field. The movie also features all-time great performances from the likes of Tom Hanks and Rosie O'Donnell.
Stream A League of Their Own on Netflix.
Despicable Me (2010)
The Despicable Me franchise will forever go down as one of the most popular and successful animated properties on the planet, and that all started with the franchise's massive debut in 2010. Despicable Me, which also introduced the world to the Minions, followed supervillain Gru (Steve Carell) as he adopts a trio of adorable orphans who bring major changes (and love) to his life.
Stream Despicable Me on Netflix.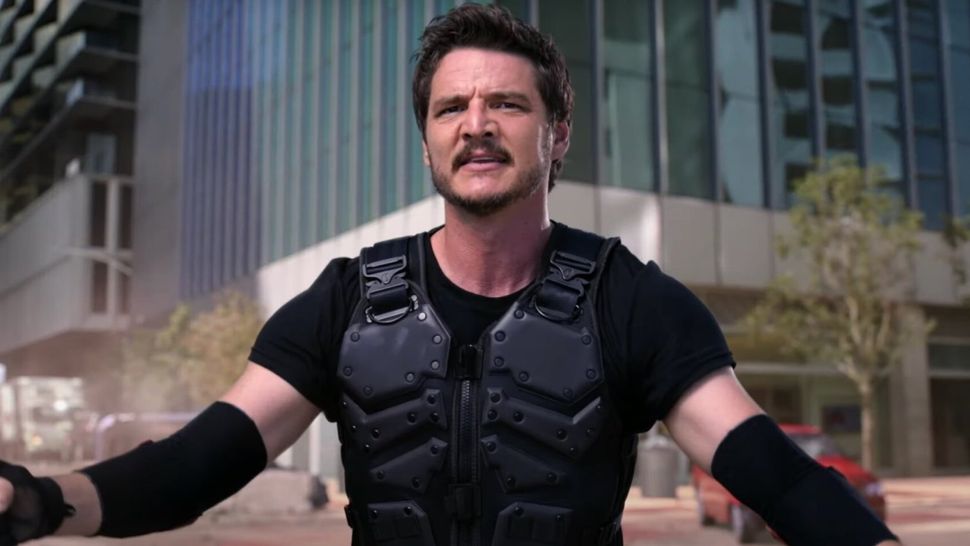 We Can Be Heroes (2020)
When all of Earth's superheroes (who also happen to be parents) are attacked by an alien threat it is up to their children (including those of Sharkboy and Lavagirl) to form a new team of heroes and save their word and their parents before it's too late. My daughter is absolutely obsessed with We Can Be Heroes, and I have honestly forgotten how many times she has demanded I put on "the kid heroes" movie at this point, so it must be a hit with the little ones.
Stream We Can Be Heroes On Netflix.
Hook (1991)
Say what you will about the quality of Steven Spielberg's Hook, but this 1991 reimagining of the classic Peter Pan story is a major hit with the kids in my house (the actual kids and also that little place in my heart that never grew up). Although the opening act (pretty much everything up until Peter returns to Neverland) can drag for younger children, the movie has enough charm and wonder to keep their attention after that, especially with Robin Williams' performance as a boy who forgot his past.
Yes Day (2021)
One of the more notable movies to come out in March 2021, Yes Day stars Jennifer Garner and Édgar Ramirez as two parents who give their children the ultimate gift: one day where the kids are in charge. With scenes loosely based on Garner's own experience with her kids, especially after 2020's quarantine, the family comedy is filled with good times, humor, and a lot of heart. Just be careful what you ask for when you recommend this at movie night.
Bigfoot Family (2020)
There are plenty of stories about the elusive Sasquatch out there, but there aren't too many like Bigfoot Family, the 2021 Netflix animated film following the urban legend's tech-savvy son as he attempts to not only save his family but also their home from a dastardly CEO looking to serve only his best interests. With a fun and heartfelt story (and superb animation), Bigfoot Family has something for, well, the whole family.
Stream Bigfoot Family On Netflix.
A Babysitter's Guide To Monster Hunting (2020)
Introduced with all other sorts of spooky, yet family friendly Netflix titles in October 2020, A Babysitter's Guide to Monster Hunting follows Kelly Ferguson (Tamara Smart) as she becomes involved with a group of protectors dedicated to fighting off the Boogeyman before he can kidnap any additional children. Maybe a little too spooky for the younger kids out there, this film is still fun even if you have to watch with your hands partially covering your face.
Stream A Babysitter's Guide To Monster Hunting On Netflix.
Benji (2018)
There have been various incarnations of the Benji franchise over the years and to the delight of grandmothers around the world, the 2018 Netflix version is just as wholesome and fun as the 1974 original. Set this time in New Orleans, the lovable terrier finds his new home with a young family and the sights and sounds of the Big Easy. When Benji's new kids bite off a little more than they can chew, it's up to the iconic pooch to save the day. And don't worry, Benji is one of the movies in which the dog doesn't die.
John Mulaney And The Sack Lunch Bunch (2019)
Then there is John Mulaney and the Sack Lunch Bunch, a 2019 musical variety show that pays homage to children's programs of the '70s and '80s while also touching on modern topics and situations. This hilarious collection of songs about everything from your grandma's new boyfriend to entertaining your parents and their friends at their next party is remarkable in its premise and execution. Watch out, because Mulaney's jokes and songs are straight up contagious here.
Stream John Mulaney And The Sack Lunch Bunch On Netflix.
That's a lot, but should be more than enough to hold you and your kids on family movie night (or family movie week with all of these titles). If you want to know about all the upcoming Netflix movies (not just family movies), don't worry, because we have you more than covered.
Your Daily Blend of Entertainment News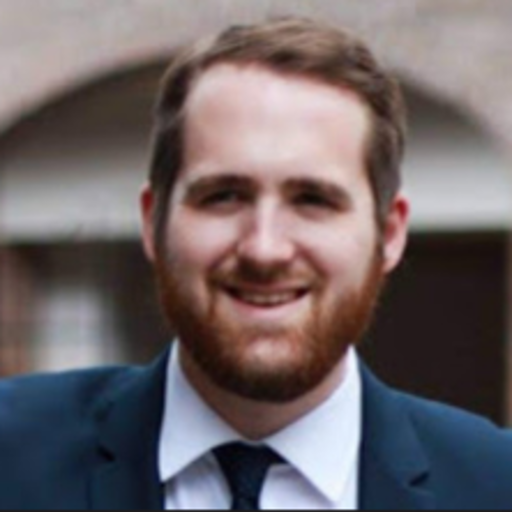 Philip grew up in Louisiana (not New Orleans) before moving to St. Louis after graduating from Louisiana State University-Shreveport. When he's not writing about movies or television, Philip can be found being chased by his three kids, telling his dogs to stop barking at the mailman, or yelling about professional wrestling to his wife. If the stars properly align, he will talk about For Love Of The Game being the best baseball movie of all time.