Crazy Women, Babies At Risk In New Screen Gems Thriller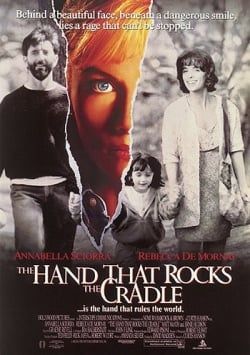 Adding yet another horror title to their long list of spooky releases, Sony Screen Gems has picked up the thriller spec script Within, with plans for Bob Shaye, Michael Lynne and Dylan Sellers to produce it through their Unique Features banner.
THR describes the film as being in the vein of The Hand That Rocks the Cradle, a thriller about a couple who hires a surrogate in order to have a baby, but the surrogate soon wants the baby and the husband for herself.
Crazy women, kids in danger-- it's nothing new for the horror genre. But when it's done well, it can be immensely satisfying, so we'll have to see what Jack Olsen's script has in store for us.
Staff Writer at CinemaBlend
Your Daily Blend of Entertainment News
Thank you for signing up to CinemaBlend. You will receive a verification email shortly.
There was a problem. Please refresh the page and try again.