David Fincher Will Not Go Into Space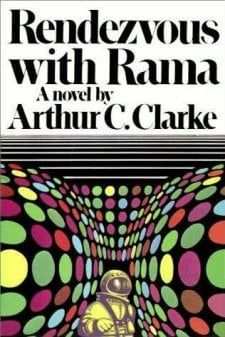 It's not quite as bad to learn that a movie project is dead if you never knew it was alive in the first place. Did you know there was a plan for David Fincher to direct an adaptation of Arthur C. Clarke's science-fiction novel, "Rendezvous with Rama?" Me, either. Well, now that I've gotten your hopes up with that information, let me dash it by saying that it ain't gonna happen.
The guys over at First Showing interviewed Fincher at a The Curious Case of Benjamin Button junket, where he put the kibosh on this particular science-fiction project. Fincher cited a lack of script and the recent car crash of likely star, Morgan Freeman. Fincher was blunt in saying,"it looks like it's not going to happen. There's no script and as you know, [Morgan Freeman's] not in the best of health right now. We've been trying to do it but it's probably not going to happen."
The book is about a 30 mile long alien spaceship that is discovered and the crew that is sent to investigate. Besides the 30 mile length, this doesn't sound particularly unique, but I'm sure lots of cool and thought provoking things happen during the investigation. That is, if they made the movie, which they aren't. At least not with David Fincher.
Your Daily Blend of Entertainment News
Thank you for signing up to CinemaBlend. You will receive a verification email shortly.
There was a problem. Please refresh the page and try again.