Donnie Darko Sequel Star Promises Not To Screw It Up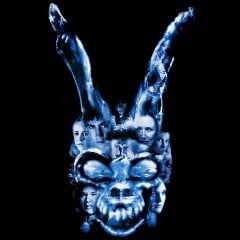 It's got to be hard to be an actor promoting a movie you know is no good once it's already come out. But Briana Evigan is in the unfortunate position of sticking up for a movie that everyone hates, even though it hasn't even finished filming yet. That movie is the ever-dreaded S. Darko, a sequel to 2001's Donnie Darko that the original director, Richard Kelly, has officially disowned. Only one original cast member, Daveigh Chase, is returning, and Evigan is in the unenviable position of being a co-star.
On the red carpet for the MTV Movie Awards, Evigan told MTV.com "We've got new people working on it. We have a great cast, a great director, a great producer. So, I think it's going to be fine. We've just got to make it work with our acting, what we're doing, and hope everyone enjoys it." She also explained that her character as well as Donnie's little sister Samantha (Chase) have the same time travel capabilities and hallucinations that Donnie did. ""I have the power too. I'm [Samantha Darko's] best friend. ... In ways, with me and her, it's like two girls on a road trip. It's a really cool, fun script. But it's darker, and I hope everybody understands it."
Raise your hand if any of that gave you more faith in the movie. Evigan also told MTV.com that the movie involves time travel, and will feature interactions with the events of the first film like Back to the Future II. But with none of the original cast save Chase returning, how can that actually work? And is the idea of going back in time to change fate really unique enough to merit a sequel that seems very, very likely to tarnish the memory of the first film? I'm a huge, huge sucker for time travel stories, and haven't even seen the first Donnie Darko (I know, I know—send the hate mail), but nothing about this movie seems like a good idea. Brianna Evigan will surely keep talking nothing but nice things about it right up to the press junkets when it's released, but, as with any PR, we probably ought to take it with a grain of salt.
Your Daily Blend of Entertainment News
Staff Writer at CinemaBlend