F. Gary Gray Will Direct Sam Worthington In The Last Days Of American Crime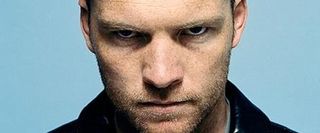 When Sam Worthington signed to star in The Last Days of American Crime in November 2009, he was the unknown quantity rising star whose career was either going to take off or thrive depending on the success of Avatar. Since then Worthington has ridden out the rise and fall of instant ubiquity, getting past the huge hit Avatar and the lame Clash of the Titans to take control of what's now a huge career. But American Crime apparently remains a priority, and now it looks like it's finally going to get made.
According to Deadline F. Gary Gray, of Law Abiding Citizen and The Italian Job, has signed on to direct the film, with Worthington still set to star. Gray's experience on The Italian Job will probably come in handy for this story, about a group of criminals executing one last heist before the government unleashes a technology that will eliminate the criminal impulse in all brains. Shooting is set to start in September, and if this is the kind of team heist movie I'm used to seeing, there should be a lot more people signing on to join Worthington pretty soon.
If you'd given up on thinking Worthington was an interesting actor after Clash of the Titans (a disaster that was really not his fault), you owe it to yourself to check out Last Night, the new indie in theaters and on-demand from Tribeca Film; it's an understated drama that lets Worthington use his natural accent and dig into some deep emotions that might surprise you. He's got a few more low-key films on the way before Wrath of the Titans gets him back into monster-fighting mode, so be ready to revise your expectations if he pulls them all off as well as he does Last Night.
Staff Writer at CinemaBlend
Your Daily Blend of Entertainment News
Thank you for signing up to CinemaBlend. You will receive a verification email shortly.
There was a problem. Please refresh the page and try again.