Ghostbusters Firehouse Being Put Out Of Business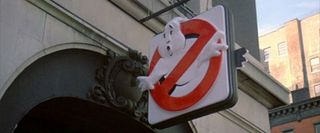 When someone says the word "firehouse" the image that pops up in my head isn't of the one-story structure about two blocks from my house with the big, red fire engine parted out front. The picture indelibly burned into my brain is of the firehouse from Ghostbusters, complete with fire pole and ghost fighting gear stacked up somewhere in the corner.
The iconic firehouse used in the Ghostbusters films is actually a real, working, New York City firehouse. Or at least it has been. New York Mayor Bloomberg is pushing a plan to shut it down.
According to the NYPost the Ghostbusters station is one among 20 different firehouses which the city is considering closing due to budget cuts. It's home to Ladder 8 and while you'd hate to see them out of a job, if they do shut it down maybe someone in New York should have the good sense to turn it into a tourist destination to help that sagging city budget.
Judging from the picture including with the Post story, the place is in good repair, even 20 years later. Look:
And here's what it looked like in the film:
The ironic thing here is, of course, that in the 1984 film Bill Murray, Dan Akyroyd, and their ghost busting team were only able to move in to the firehouse because the city had closed it down. If you're planning to start your own ghost busting business, the ideal location for your headquarters may soon show up on the real estate market.
Your Daily Blend of Entertainment News
Thank you for signing up to CinemaBlend. You will receive a verification email shortly.
There was a problem. Please refresh the page and try again.