Hilary Swank Will Free Sam Rockwell From Jail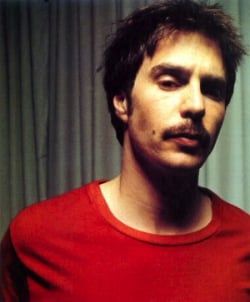 Sam Rockwell has earned a reputation playing all kinds of weirdos, from Choke's Victor Mancini to whatever the hell is going on in the upcoming Moon. But just because he was part of the super-mainstream Frost/Nixon, and he's now signed on to a Hilary Swank movie, don't think he's going all mainstream on us. Rockwell may now be part of the uplifting drama Betty Anne Waters, but don't worry-- he's playing a convict.
OK, fine, a falsely accused convict-- but still, Rockwell will likely be able to bust out the intensity and unsettling inward focus while he's strolling around in an orange jumpsuit. THR notes that the film also begins shooting this month, which means it likely won't be long before we see the whole thing come out. Swank plays a woman, who, trying to clear her brother's name, spends 10 years earning a law degree and taking on his case. Minnie Driver also co-stars.
Staff Writer at CinemaBlend
Your Daily Blend of Entertainment News
Thank you for signing up to CinemaBlend. You will receive a verification email shortly.
There was a problem. Please refresh the page and try again.