Icon Goes All In For Mel Gibson's How I Spent My Summer Vacation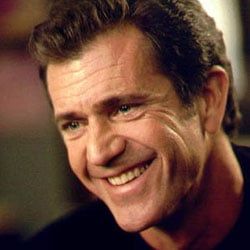 Remember that Mel Gibson film responsible for causing a riot in Mexico? It looks like it was worth the trouble. According to THR, Icon Entertainment International has arranged a number of distribution deals for How I Spent My Summer Vacation.
The film stars Gibson as a criminal sent to a notoriously violent prison and forced to do whatever it takes to survive. The film doesn't begin shooting until March, but family members of inmates at the shooting location, the Ignacio Allende Prison in Veracruz, are already protesting the removal of their kin at the film's expense. Considering the movie's massive pre-sale success at the Berlin Film Festival, I doubt Gibson and his team will let the situation hinder production.
How I Spent My Summer Vacation will be directed by Gibson's Apocalypto first assistant director Adrian Grunberg. The two co-wrote the script along with Stacy Perskie. The film is all set for release in Germany, Italy, France, Benelux, Eastern Europe, Scandinavia, Greece, Switzerland, Portugal, Turkey, the U.K., Australia and New Zealand. Icon Prods. is responsible for distribution in North America.
Staff Writer for CinemaBlend.
Your Daily Blend of Entertainment News
Thank you for signing up to CinemaBlend. You will receive a verification email shortly.
There was a problem. Please refresh the page and try again.