Inception Fan Art Shows Off The Big Under Prequel Comic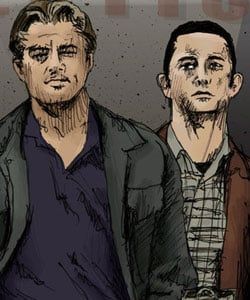 Not the type of movie you quickly forget, Inception, nearly three months after its release, remains on the minds of many, including a collective of artists over at DeviantArt.com who have been putting together prologue comics for Christopher Nolan's blockbuster masterpiece.
The Big Under is the second comic put together by the group and it seems to be coming along nicely based on the endless number submissions it has gotten. Even though the gallery isn't in any particular order, it's easy to tell that this piece will chronicle the story of Cobb and his crew leading up to the events that take place at the start of the movie. The project is wrapping up and while you can't really look at the pages in order yet, you can definitely sift through the work and pick out your favorites.
You'll see tons of styles ranging from something as photorealistic as a high end Marvel book to the silly cartoon stylings of a Scott Pilgrim piece. While you won't find too much in the way of fine art here, it's great to see this kind of outpouring of fandom for a movie that not only cost and made a lot of money, but was also smart, well-acted, and great overall. These are the types of films we'd like to see more of, and apparently so would the Deviants.
Here's a quick taste, but head over to DeviantArt for the rest, and click here if you'd like to submit your own work. But be sure to hurry up, as the contest ends on October 8th.
Your Daily Blend of Entertainment News