Jeffrey Dean Morgan Returns To The Funny Pages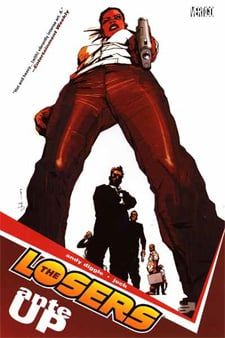 I'd like to imagine there was a conversation between Gerard Butler and Jeffrey Dean Morgan on the set of P.S. I Love You, where Butler, following the success of 300 told Morgan that if he could get a comic book movie, he should totally go for it. Even if that conversation never happened, that appears to be Morgan's philosophy, because the Watchmen star is in talks to sign onto another DC Comics project - The Losers.
Variety reports about Morgan being in negotiations to join the project, which is being produced by Joel Silver (among others) and directed by Sylvain White (Stomp the Yard).
DC published the comic book under their Vertigo banner, indicating the title was meant for mature readers. The story follows a band of special forces soldiers who are set up to be killed by their own country. The plot fails and the commandos go looking for retribution. You have to admit, the story has a few tiny similarities to the role Morgan is playing in Watchmen, doesn't it?
Your Daily Blend of Entertainment News
Thank you for signing up to CinemaBlend. You will receive a verification email shortly.
There was a problem. Please refresh the page and try again.