Be In Judd Apatow's Next Movie!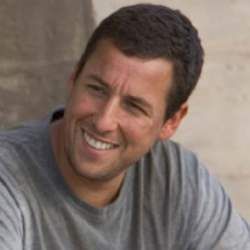 Normally I'd hesitate before resisting stand-up comedy to anyone-- we all know how painful the bad stuff can be-- but this is an opportunity not to be missed. Right this minute, you can buy tickets to be part of Judd Apatow's next movie. For just $20, see Adam Sandler, Seth Rogen, Jonah Hill and more perform stand-up as their characters from Funny People, Apatow's comedy-drama that's filming right now.
Look for tickets at Ticketmaster (opens in new tab) for the January 13 show, at Los Angeles's Orpheum Theater. Judd Apatow will host the evening, which will be filmed for inclusion in the movie. All proceeds to go benefit the National Multiple Sclerosis Society and 826LA, an organization that promotes literacy for kids. Other performers include Patton Oswalt (The King of Queens and the voice of Remy in Ratatouille), Aziz Ansari (Human Giant and a hilarious episode of Flight of the Conchords), and some other special guests.
Seriously: you should go to this. Stand-up sucks so much when it's bad, but with this kind of line-up you're pretty much guaranteed awesome live entertainment, and for not even twice the price it'll cost for you to see the movie when it comes out. You can see more information about the evening at Coming Soon. Buy your tickets now!
Staff Writer at CinemaBlend
Your Daily Blend of Entertainment News
Thank you for signing up to CinemaBlend. You will receive a verification email shortly.
There was a problem. Please refresh the page and try again.