Kentucky Theater Owner Bans Lee Daniels' The Butler Because Of Jane Fonda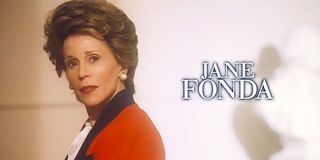 Lee Daniels' The Butler explores the taboo topic of race relations that have influenced American society for decades, but it's a totally different political issue that has one theater owner in Kentucky boycotting the biopic. THR has drawn our attention to The News-Enterprise interview with Ike Boutwell, owner of MoviePalace and Showtime Cinemas in Elizabethtown, Ky, and proud Marines Corps veteran. It's been 38 years since the Vietnam War ended, but some wounds are slow to heal - for instance when a movie star calls you a war criminal for your service in the U.S. military.
During the Vietnam War, Fonda was an outspoken anti-war protester, and her actions were considered by some to be downright treasonous. "I trained hundreds of pilots to fly, many of whom Ms. Fonda clapped and cheered as they were shot down," Boutwell said in the interview. "Our Constitution only mentions three crimes. Treason is one. That's aid and comfort to the enemy." In the 1970s, Fonda visited with North Vietnam forces, which drew much ire from Stateside soldiers and earned her the nickname "Hanoi Jane."
Over the past 30 years he's run them, Boutwell has never to his knowledge shown one of Fonda's movies in his theaters. But her role as First Lady Nancy Reagan in Lee Daniels' The Butler has him especially aggrieved, "I just really think it's a slap in the face to have a person of treason portray a patriotic lady, Mrs. Reagan," he told the paper. "I just think that is throwing gas on the fire."
This Marine Corps veteran isn't the only one boycotting the film because of Fonda. Across the nation U.S. military veterans have made public their decision to avoid Lee Daniels' The Butler because of her role in it. A Facebook group called Boycott Hanoi Jane Playing Nancy Reagan currently has over 31,000 members. But Fonda, doesn't care. When she was asked about the response her casting created, she told THR,
She took this incendiary statement a step further on The Butler's press tour by wearing a t-shirt that shows her from her protesting days. You can see it in the video below:
Lee Daniels' The Butler has been doing well in theaters, having pulled in nearly $25 million on its opening weekend. But Boutwell won't be swayed by the money the star-stacked movie might earn him. He declares, "In life, you've got to stand for something, and that's where I stand. It makes me feel that I'm honoring those who died for this country."
This poll is no longer available.
If yes, please share which one and why in comments.
Your Daily Blend of Entertainment News
Staff writer at CinemaBlend.