Lee Daniels Says The Butler's PG-13 Rating Is A Muzzle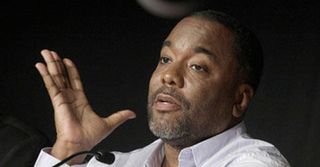 Lee Daniels has a checkered history in the film industry. After producing the Oscar-winning NC-17 drama Monster's Ball, he tried his hand at directing with 2005's Shadowboxer, a movie some called one of the worst ever made. But remarkably Daniels found redemption with Precious, a gritty indie drama that went on to win two Academy Awards and made Daniels a director to watch. Then, his follow-up, the sex and urine-soaked thriller The Paperboy, was met with critical scorn for its sensationalistic and bizarre antics.
All this means it is difficult to know what to expect from Daniels' next feature, The Butler. Based on the true story of a White House butler who worked under eight different presidents, the historical drama has a sprawling cast of stars that includes Forest Whitaker, Robin Williams, Terrence Howard, John Cusack, Alan Rickman and Oprah Winfrey. But Daniels himself gave us some idea of what we won't see when he revealed the film will have a PG-13 rating, a first for the challenging filmmaker.
Talking to THR, Daniels was clearly frustrated when talking about the constraints the family-friendly PG-13 rating demands. He states:
It's true. Daniels' works typically involves pretty shocking subject matter and imagery, running the gamut from public urination, drug abuse, domestic violence, and mercy killing, to incest and sexual abuse against a baby. So, Daniels is not the first person many would consider to helm a PG-13 rated movie.
How will he fare so far from his comfort zone? We'll find out when The Butler hits theaters later this year.
Staff writer at CinemaBlend.
Your Daily Blend of Entertainment News
Thank you for signing up to CinemaBlend. You will receive a verification email shortly.
There was a problem. Please refresh the page and try again.