Luke Wilson Invented Internet Porn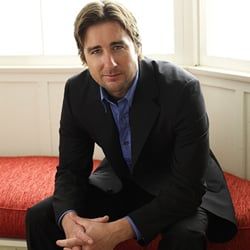 Paul Thomas Anderson has already shown us what it was like at the heyday of the regular porn industry, but who cares about porn you actually pay to rent anymore? Now it's up to Luke Wilson and Giovanni Ribisi to set the record straight about online porn, with the two of them set to star in Middle Men, an indie drama about the birth of porn you can download.
Variety reports that the movie will begin filming next month, with either Wilson or Ribisi (probably Wilson) starring as a regular businessman who builds the first online billing company that deals with "adult entertainment." A whole host of wild characters show up in his life thereafter. What's there to say but sounds kinda fun? And, of course, really, really sleazy.
Your Daily Blend of Entertainment News
Staff Writer at CinemaBlend