Mel Gibson Working On The Story Of A Jewish Hero?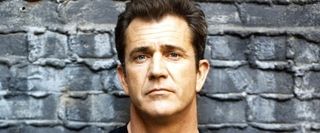 Shocker of a story coming out of Deadline today. It looks like Mel Gibson is going to team with screenwriter Joe Eszterhas to bring the story of a historical Jewish hero to the screen for Warner Brothers. In the second century B.C., Judah Maccabee joins forces with his father and brothers to lead an uprising against the Greek-Syrian armies that conquered Judea. The Deadline report also notes that Judah Maccabee is of a distant relation to Scottish hero William Wallace so perhaps that was the impetus of Mel's coming on to this project; having played Wallace in 1995's Braveheart.
Gibson not only starred in, but also directed Braveheart and won an Academy Award for his direction. He also won worldwide acclaim for directing 2004's Passion of the Christ. So it would seem logical that Gibson would direct this Biblical story as well, right? Not having Mel direct this film after he's proven himself to be such a phenomenal filmmaker would be a complete waste especially considering how much he is already going to be involved. But it looks like, as of now, Mel is only attached to produce and collaborate on the script. Warner Brothers has offered Mel first option to direct should he choose, but no word yet as to whether he wants to exercise that option.
Speaking of exorcising, it's no secret that Mel has had his share of personal problems of late. His off screen quarrel with his wife has forever discouraged the practice of drunk dialing. But more germane to this story was his 2006 drunk driving arrest during which he made several anti-Semitic comments. Is it possible that this project is Mel's away of making amends for his actions? I completely understand some people being unhappy or even angry about this project, and perhaps that is what is causing Mel's feet dragging regarding the decision to direct, but the fact is that Mel is an amazing filmmaker and no amount of personal issues can change that.
There is a certain appropriateness to Mel's collaboration with Eszterhas in this regard. As Deadline reminds us, Eszterhas used to be one of the highest-paid screenwriters in the business with titles like Basic Instinct and Flashdance under his belt. But he faced a great deal of criticism from the Hungarian government when he wrote the film Music Box because it brought to the public's attention the massacre of Jewish Hungarians by their own people. Having been born in Hungary, Eszterhas was quite shaken by this. After several more films, and overcoming cancer, Eszterhas has withdrawn from Hollywood.
Two men who have faced adversity, scorn, and condemnation are now presented with an opportunity to put their lives and their careers back on track. Needless to say, their personal struggles make this project all the more enticing. I am extremely anxious to see this film, whether Mel decides to direct or not, but I think it's safe to say that the movie will draw more of a crowd at the multiplex if Mel is behind the camera, personal turmoil notwithstanding.
Your Daily Blend of Entertainment News
Thank you for signing up to CinemaBlend. You will receive a verification email shortly.
There was a problem. Please refresh the page and try again.