A Most Wanted Man Adaptation May Add Robin Wright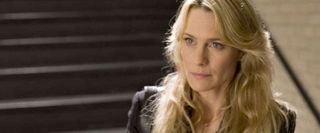 Actress Robin Wright has had a remarkable career. She broke through in 1987 playing the coy title character of Rob Reiner's adored adventure The Princess Bride, but went on to take major risks playing deeply unlikeable characters like the troubled and treacherous Jenny of Forrest Gump and the twisted and cruel Phoebe of the shocking indie Sorry, Haters. It's the fearlessness shown in roles like these that make Wright such a fascinating performer. Yet her potential next project is already so prestigious on paper it doesn't seem a risk at all.
Variety reports Wright is in talks to co-star opposite Philip Seymour Hoffman in Anton Corbijn's adaptation of the John le Carre spy novel A Most Wanted Man. Taking the role means the chance to share the screen with an Oscar-nominated actor who must be a tempting scene partner, to work with the intriguing auteur behind understated but provocative spy-drama The American, and in service to a story by the author who inspired such heralded films as The Constant Gardner, The Spy Who Came in From the Cold, and Tinker Tailor Soldier Spy. Really, committing to A Most Wanted Man seems a no brainer as well as an enticing challenge to live up to its already high expectations.
Steeped deep in the distrust and paranoia born in the wake of 9/11, the novel centers on a Chechnian Muslim who is pulled into a web of intrigue when he illegally immigrates to Hamburg, Germany. Hoffman has signed on to play a roguish spy; at present there's no word on what role Wright would take on. But whatever it is, sign on, Wright!
Staff writer at CinemaBlend.
Your Daily Blend of Entertainment News
Thank you for signing up to CinemaBlend. You will receive a verification email shortly.
There was a problem. Please refresh the page and try again.