Noah Baumbach Bails On Mr. Popper's Penguins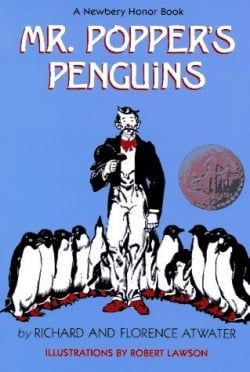 I was less than excited to hear the news a while back that Noah Baumbach was planning to write and adapt a movie version of Mr. Popper's Penguins, the classic children's book about a guy overwhelmed by an assortment of penguins. His Greenberg star Ben Stiller was set to join him, and the idea of the unpleasant duo behind the unpleasant Greenberg taking over one of my favorite children's books mostly filled me with dread.
But apparently miracles really do happen sometimes. The Los Angeles Times reports that Baumbach is bailing on the project, citing creative differences and leaving Fox to find another director to take things over. Who knows if they'll try and find another artsy director to bring his own unique take to the subject, or just go a more traditional route with someone they can push around. There's no word on whether or not Ben Stiller has left the project as well, and given his background with the Night at the Museum films, it wouldn't surprise me if he stuck around. I'm just grateful he won't likely be as mean to the penguins as Greenberg was to everyone in that film.
Your Daily Blend of Entertainment News
Staff Writer at CinemaBlend