The Original Metrosexual Takes On Jason Statham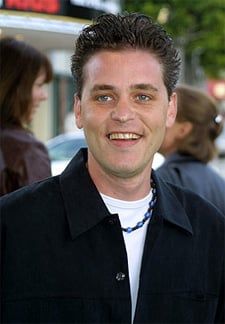 Lost Boys 2 isn't going to be the comeback vehicle for Corey Haim that he thought it would be. Frankly, we're not even sure he's in the DVD sequel to the classic teenage vampire flick since the trailer is capitalizing on the appearance of Corey Haim but leaving Feldman out of the picture.
Fortunately the former teen heartthrob has more going for him than just needless sequels to movies from his past. There are all sorts of needless sequels out there for Haim to jump onto, like the needless Jason Statham sequel, Crank 2. The Movie Blog doesn't have much in the way of details, but according to the site Haim will be joining Statham for his next high-adrenaline adventure. What's he going to do? We don't know. Didn't you read the part where I said details were lacking?
I wasn't exactly excited about this sequel before, even with Statham returning, the addition of Bai Ling, and some crazy Amy Smart naked wrestling. Bringing Haim on board seems quite absurd. Who really looked at this cast and decided they needed a whiny has-been metrosexual-originating teenage idol on top of everything else? Let's just hope he can keep the tears from flowing while filming is going on and that his passport is good for whatever location Crank 2 needs Haim to head for.
Your Daily Blend of Entertainment News