Paul Haggis Addresses The Crash Backlash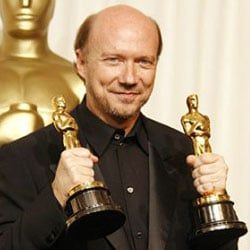 If you're a creator in any capacity, you're well aware of the fact that it isn't easy to hear criticism from others. Clearly there's no avoiding critique as a filmmaker. You release your film and people get their chance to praise or trash it. It's one thing to make a shoddy film and have it panned across the board, but there's something about making a good film and winning an Oscar, only to suddenly have your movie torn apart, that's not only a unique occurrence, but must be a pretty tough situation to deal with too. Well, that's exactly what happened to Paul Haggis and his Academy Award winning film Crash. After Crash stole the Best Picture statue from Brokeback Mountain, Capote, Good Night, and Good Luck and Munich, people basically revolted.
This was no easy question to ask Paul, but genuine curiosity about the repercussion of such a change in tides compelled me to ask him how he feels about the whole thing. He was nice enough not only to answer the question, but really elaborate on the situation. Haggis began by explaining how Crash went from an indie production to being looked at as a big Hollywood movie, when in fact, nothing had changed in terms of the production even after the film became an Oscar potential.
But that wasn't the only issue that arose along with the Oscar buzz. Haggis continued:
Adding to his concern about stereotypes in LA was the general sentiment at the start of the war with Iraq:
This is what drove him to create Crash in the manner he chose. Haggis continued:
Yet another problem Haggis says he has to deal with is the misconception that he only writes stereotypical characters:
Finally, Haggis had a little something to say about winning that Best Picture statue:
As bitter as you may be about Crash stealing the Oscar from your favorite film of 2006, Haggis is right about one thing: what's done is done and he didn't make that decision. Whether you agree with the Academy's choice or not, pointing a finger at Haggis won't make a difference. He had his reasons for approaching the project in a particular way, is well aware of the common misconceptions surrounding the film and is simply looking past them. He's still quite proud of his accomplishments, eager to continue moving on in his career and is working on more projects he's passionate about.
Your Daily Blend of Entertainment News
Staff Writer for CinemaBlend.