Pixar's The Bear And The Bow Retitled As Brave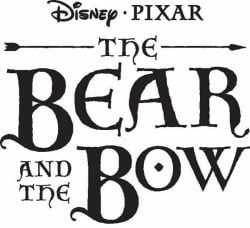 In this wild world of the Internet, the first hint many of us get at activities planned by studios is the registration of a domain name. It's how people got word of the existence of Cars 2 and Disney's planned name change of Rapunzel to Tangled, and now the domain name clues have struck again-- with added accomplices at the patent office.
The movie in question is The Bear and the Bow, Pixar's first film set to star a female character and is set for a November/December 2011 release. Stitch Kingdom noticed that Disney filed several patent applications related to the title "Disney Pixar Brave," for all kinds of merchandise; here's one link, where they plan to put the title on "bags, coin purses, fanny packs, key chains, umbrellas, wallets" etc. etc.
The logical choice to bear the title is definitely Bear and the Bow, which has not been promoted one bit with that title. People burned by Disney's backing away from Rapunzel in favor of Tangled may see this as another example of trying to de-girl a movie, but I think it's a concise and logical choice. It does, however, make one more Pixar title, after Up, that's damn near impossible to Google.
Staff Writer at CinemaBlend
Your Daily Blend of Entertainment News
Thank you for signing up to CinemaBlend. You will receive a verification email shortly.
There was a problem. Please refresh the page and try again.