This Rotten Week: Predicting Edge Of Tomorrow And The Fault In Our Stars Reviews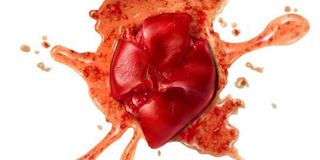 It's a beautiful day in this neighborhood. Which means Mrs. Rotten Week has a laundry list of outdoor jobs needing be done. They'll have to wait though. We've got a lot of business to take care of with movies coming out this week. Cruise goes Phil Connors and Shailene Woodley gets sick.
Just remember, I'm not reviewing these movies, but rather predicting where they'll end up on the Tomatometer. Let's take a look at what This Rotten Week has to offer.
Rotten Watch Prediction
90%
One of my favorite parts of movies like this is the assumption that some alien race would actually want to come and take over Earth. We are so completely wrapped up in ourselves (universally) as to presuppose that a vastly superior race of beings would travel long distances and die for a chance to take over a planet that's been slowly and painstakingly destroyed by the current inhabitants. This is the macro version of the guy in your neighborhood whose house is a shitbox but he puts it up for sale 20% over market value because it's his and who the hell wouldn't want it? We treat alien-taking-over-Earth flicks much the same way. Who wouldn't want to come live here? It's not like it isn't over-polluted, resource-drained and spilling over at the seams with self-absorbed humans. Man are we clueless.
I'll get more into it in a second, but for now check out the Edge of Tomorrow trailer:
This plot flaw aside, Edge of Tomorrow looks awesome. Tom Cruise is such a fascinating dude. To be kind of considered a joke in the public eye and yet just consistently crush on the big screen seems almost impossible. It probably means he's an even better actor than we think because he's got to overcomes the "crazy Scientologist and just general weird" baggage right at the start of every performance. And yet here he is again in a movie the critics are flipping out over. Amazing.
In what appears to be a Groundhog Day meets Independence Day scenario, Cruise's character is tasked with saving the world from an alien species that can rewind the day and train to defeat their opponent. And yet they still saw Earth as a solid upward move. Nice.
Director Doug Liman has had his wins like The Bourne Ultimatum (94%) and Mr. and Mrs. Smith (59%-and probably unfairly skewed low by critics) and his losses like Jumper (16%). Edge of Tomorrow is going to join the former group without a doubt. It's sitting in the mid 90's through more than forty reviews. That's a huge number for a sci-fi flick (or really any movie). Critics love it (including our own Kristy Puchko). I can't wait to see it. Now let's clean this place up so aliens want to take it over. That should be our goal.
Rotten Watch Prediction
67%
It's rather impossible to get cute about the plot of The Fault In Our Stars considering it's about a teenager dealing with the struggles of cancer while going through the "normal" trials and tribulations of being a young person in love. It's a double gut punch of typical teen angst and terminal illness. Oof. How will audiences even make it through this thing with a single dry eye? If you do, you're probably a robot.
Get out the Kleenex before checking the trailer for The Fault in our Stars:
Along with every single literate teenager in America, I've read The Fault in our Stars. It was a solid book about the pain and strife caused by growing up and living with cancer. Though a little heavy on the melodrama and too Dawson's Creek-y in the character back and forths (something that will, I'm sure, bother me about the flick) it really was a novel tailor made for a film adaptation. Visual in the prose, John Greene's novel has a picturesque quality to it, something from the trailer, I wonder if the filmmakers had difficulty capturing. This book is an emotional rollercoaster and doesn't pull too many punches with Hazel Grace's pain, snarkiness, intelligence and sadness. The inner look it gives of her disease, and what it means for teenagers to stare down the barrel of a loaded medical gun well before they should ever have to will for sure pull at heart strings. I just really hope the movie doesn't overdo it.
Director Josh Boone has helmed one other film in his career, a small feature Stuck in Love (59%) that rated out fair with critics. I feel like critics will rate The Fault in our Stars higher than Boone's previous work, but it won't be a critical darling. I just get the sense from the trailer that this will come off more like a Nicholas Sparks adaptation than the book Green wrote. In an early review one critic called it overly "schlocky" at times. This was the case in the book, and could stand out more in the film. This feeling is what I think will keep the score out of the upper echelon.

This poll is no longer available.

In one respect I was right on about Maleficent (Predicted: 55% Actual: 50%). I basically nailed the critical score, coming in within five percent. I thought the flick looked flawed and choppy, plus a bit weird in a way that wouldn't be universally appealing. So pat on the back for that one. But where I was completely wrong, something I'm not afraid to admit, was the audience reaction to this movie. I got blasted in the comments section last week for not having my finger entirely on the Maleficent pulse. I thought this movie would fall in some weird dead zone of target audience. Wrong. It did great at the box office and people obviously love the character. Only the second time in my life I've ever been wrong about anything, so track record still solid. But I flubbed that part of the write up.
Meanwhile, I had the tenor of reviews right on A Million Ways to Die in the West (Predicted: 15% Actual: 33%) but the score fell out of range. I expected a complete and total disaster. Instead it just sucked. Not a great follow up for the MacFarlane franchise (a super wealthy group of one) and the trailer told the story of what the movie actually was: bad (at least in the eyes of critics). I'm sure it will have it's cult movement that eschew the critical think. That's fine. I wish I had boosted the score a little more on the outset. Next time around we head back to Jump Street and train our dragon again. It's going to be a Rotten Week!
Doug began writing for CinemaBlend back when Terminator: The Sarah Connor Chronicles actually existed. Since then he's been writing This Rotten Week, predicting RottenTomatoes scores for movies you don't even remember for the better part of a decade. He can be found re-watching The Office for the infinity time.
Your Daily Blend of Entertainment News
Thank you for signing up to CinemaBlend. You will receive a verification email shortly.
There was a problem. Please refresh the page and try again.