Russell Crowe In Sherlock Holmes After All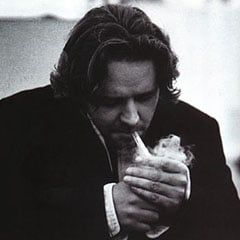 It's elementary. Russell Crowe may not be cut out to play Dr. Watson to Robert Downey, Jr.'s Sherlock Holmes, as was widely reported earlier this week. But he does have what it takes to play the man widely regarded as fiction's first super-villain-- Professor Moriarty, Sherlock Holmes' nemesis.
The Latino Review has it from a source that Crowe is being considered for the role in Guy Ritchie's film, described in the books as "The Napoleon of Crime." I was writing yesterday about how playing a villain would be great for Cruise's career, and while Crowe has been known to play more baddies in the past, a role like this could still be another excellent stretch for an actor who has settled into more ordinary roles lately. Seeing Robert Downey, Jr. and Russell Crowe as a crime-solving team is good, but seeing them face off as enemies is even better. We'll have to wait for official confirmation on this one, but if the Latino Review's tipster is right, this casting gives us a lot to look forward to.
Your Daily Blend of Entertainment News
Staff Writer at CinemaBlend