Scott Eastwood Boards David Ayer's WWII Drama Fury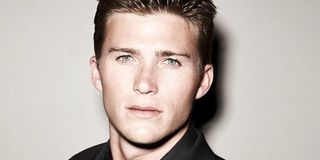 It can't be easy trying to forge a reputation as an actor when your dad is a living Hollywood legend, but Scott Eastwood is giving it a go. And his latest role puts him in the company of some major talent, like Brad Pitt, Shia LaBeouf, Michael Pena, Logan Lerman and Jon Bernthal. Deadline reports Eastwood has signed on to play one Sergeant Miles in the David Ayer's World War II drama Fury.
The film, written and directed by Ayers, will follow a Sherman tank crew of five American soldiers who are forging a path through Nazi Germany during what—unbeknownst to them—are the final days of World War II. With a proposed budget of $80 million, this ensemble drama has set itself up for much higher stakes than Ayer's last release End of Watch. That $7 million cop drama boasted Jake Gyllenhaal and Pena as two Los Angeles police officers who unexpectedly stumble onto a crime syndicate too big for them to handle alone. It's kinetic but gritty tone won End of Watch scads of critical praise, spurring it to an impressive domestic box office of $41 million.
From there, it was little wonder that Ayers was selected to helm the Arnold Schwarzenegger action vehicle Sabotage (formerly Ten), but even that recently wrapped production has an estimated budget of just $40 mil. Fury is undoubtedly being set for a higher bar, not just action tent pole, but possibly—considering its cast—an award season contender for 2014.
QED International seems convinced it's a winner. The production company bit on Ayer's spec script last February, paying a hefty sum of $1 million for the privilege. For his part, Ayer hopes to bring a new angle to the WWII genre saying, "What these men went through is worthy of a complex, honest portrayal. This will have incredible, visceral action and complex rich characters. I plan to bring tank combat to life in a way that lands with a modern audience."
All this means big things for the son of Clint Eastwood. Using his mother's last name of Reeves, Scott Eastwood began his career in 2006 with a small role in Flags of Our Fathers, fittingly directed by his dad. Since then, he's appeared in three more of Clint's films - 2008's Gran Torino, 2009's Invictus, and 2012's Trouble With The Curve (which Clint did not direct, but did front). To date his roles outside of his father's projects aren't much to speak of.
The twenty-seven year old actor has snagged parts in some lesser-known films, like the Josh Hutcherson drama The Forger and Texas Chainsaw 3D, which ripped into theaters to the tune of $34 million earlier this year. But before we see what Scott can do in Fury, we'll have the opportunity to see him in a whole slate of projects, ranging from Charles Burmeister's action-drama Mercury Plains to two surfer-centered dramas Dawn Patrol and The Perfect Wave, as well as a acting troupe comedy called Boulevard H. None of these will make him the first Eastwood any of us think of when we hear his last name, but they could prove stepping stones to Scott developing a path of his own in Hollywood.
Staff writer at CinemaBlend.
Your Daily Blend of Entertainment News
Thank you for signing up to CinemaBlend. You will receive a verification email shortly.
There was a problem. Please refresh the page and try again.