Scott Speedman Is The Other Man For Rachel McAdams In The Vow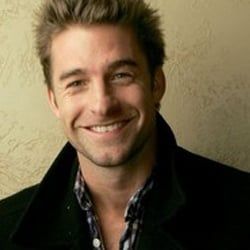 I never watched Felicity, but because I was of a certain age around the turn of the century I know that Ben is the dream guy from high school played by Scott Speedman, which explains why so many people my age have crushes on him many, many years after everyone else moved on. Maybe the casting director on The Vow was a big Felicity fan too, because Speedman is once again set to play the dream guy in the drama that starts Rachel McAdams and Channing Tatum.
The story, as described by THR, is straight-up weepy romance-- McAdams and Tatum play a pair of newlyweds who get in a car crash, and when the wife wakes up she doesn't remember her husband or their relationship. The devoted groom tries to help her remember and woo her back, all the while she strikes up a relationship with Speedman's character, a former fiance who apparently isn't going to let this opportunity go to waste.
Michael Sucsy, who made a splash by directing the HBO movie Grey Gardens, is directing and rewriting the script, which sounds like a pretty straightforward weepie that still might be watchable entirely because of its lead actors. Shooting starts next month in Toronto, which is a long way from New Mexico where it's set, but hey-- that's movie magic.
Your Daily Blend of Entertainment News
Staff Writer at CinemaBlend