Spike Lee Sparks L.A. Riots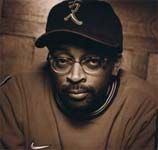 Spike Lee is making a movie about the April 1992, race riots in Los Angeles sparked by the beating of Rodney King. 55 people were killed, thousands injured, and nearly a billion in damage was done. He's calling it L.A. Riots. Variety says Undercover Brother scribe John Ridley is writing the script. Don't expect a comedy.
Spike is also working on a sequel to Inside Man. This must be his way of breaking the mainstream, popcorn work up. He says L.A. Riots will be, "a truthful and realistic examination of what happened, what the ramifications were and where we are now, in hopes that something like this doesn't happen again." As long as the Detroit Pistons don't win another NBA championship, we should be alright on that front.