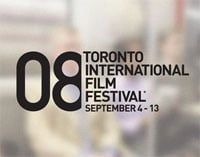 There are only two types of Christopher Walken movies: the terrible ones that are somehow watchable because of Walken's presence, and the good ones that just happen to feature a classic Walken performance. Because Walken seemingly tries to make at least 5 movies a year, thus never turning down a script, there's just no predicting how films like his newest, $5 A Day, will turn out.
Simply put, Nat (Walken) is a man who enjoys taking advantage of life. He revels in his ability to win daily prizes from radio station contests (then cash them in), drink complimentary coffee from hotel lobbies, and drive the pink and white Sweet N' Low car that he won free use of for a year (with gas!). Nat is a hustler, and a good one too. He's able to attain almost everything he wants and needs, all for a measly $5 a day. The one thing that Nat doesn't have, however, is what he desires most of all: a closer relationship with his son, Flynn (Alessandro Nivola). But Flynn has problems of his own: he's just lost his job, his girlfriend is leaving him because of his secretive personality, and now Nat is calling to say that he's dying (which Flynn doesn't believe is true). With nowhere else to turn, Flynn reluctantly agrees to drive his father to New Mexico for experimental treatment, and nothing short of hilarity ensues.
At its core, $5 A Day is a film about the reconstruction of a fractured bond between father and son. Walken and Nivola play their parts to perfection, slowly building their characters and then giving the audience ample opportunity to love them, laugh at them, and most importantly, care for them. Director Nigel Cole does a wonderful job in setting up the film's story and then guiding his actors through scenes on the strength of their chemistry. $5 A Day may follow the story of two hustlers, but its depictions of love and family are genuine, a true celebration of the exuberance of life.
Your Daily Blend of Entertainment News
Thank you for signing up to CinemaBlend. You will receive a verification email shortly.
There was a problem. Please refresh the page and try again.