TIFF Review: Me And Orson Welles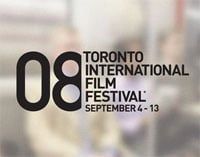 Everyone knows who and what Orson Welles was. That should be enough to get you interested in Richard Linklater's newest film, in which relative newcomer Christian McKay plays the gregarious Welles himself. Me and Orson Welles is carried by great performances, like the one from McKay, and costars Claire Danes, and Zac Efron.
In November of 1937, Richard Samuels (Efron) is a romanticizing teenager who dreams of making it big on Broadway. When a chance encounter with Orson Welles (McKay) lands him a small part in the Mercury Theatre troupe's production of Julius Caesar, Richard is thrust headlong into his dream, and under the protective wing of New York's most prominent actors, no less. Richard's charisma and confidence quickly net him various friends around the set: a date with the beautiful Sonja (Danes) (and subsequent kudos from the other young males), the respect of the older actors, and even a compliment from Welles himself. However, Richard soon realizes that everything in showbiz is not what it seems, including the true nature of beautiful women and the rapidly changing temperament of Welles himself. But Richard refuses to back down from anyone, even Orson, and as opening night grows ever closer the tension and excitement feverishly mounts. Only one question remains: will Julius Caesar be a showstopper or a flop?
Linklater has given us many great films over the years, including some with mesmerizing work behind the camera. But since Me and Orson Welles is a film about actors and acting, he wisely leaves it all in the hands of his players, choosing a more subtle approach that guides them through the film. With a breakout performance from McKay, who effortlessly brings to life the gargantuan figure of Orson Welles, and solid support from Danes and Efron, Me and Orson Welles is an acting clinic, and a must see.
Your Daily Blend of Entertainment News
Thank you for signing up to CinemaBlend. You will receive a verification email shortly.
There was a problem. Please refresh the page and try again.