Teaser For Frank Miller's Gucci Commercial Starring Chris Evans And Evan Rachel Wood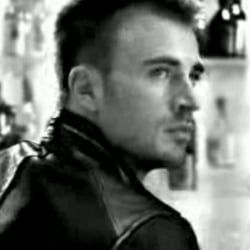 Frank Miller has been laying low ever since The Spirit hit theaters at the end of 2008, and can you blame him? The movie was a disaster. He's gone back to his comic roots working on Xerxes, a prequel to 300 that Zack Snyder plans to turn into a movie, but apparently Miller couldn't resist stepping behind the camera and making the world monochrome one more time.
The result isn't a movie, thankfully, but a commercial for Gucci, which will premiere during the MTV Video Music Awards on September 12. It stars Evan Rachel Wood as your typical femme fatale and Chis Evans as the man seduced by her wily ways, and somehow it all is an advertisement for Gucci Guilty, a new fragrance for women. A trailer for the spot showed up online today and you can watch all 30 of the pulpy seconds below. Pretty impressively for a teaser for a commercial, it manages to include both a sex scene and a car exploding. Your move, Michael Bay.
Your Daily Blend of Entertainment News
Staff Writer at CinemaBlend