Trailer: Steve Carell Steals The Pyramids In Despicable Me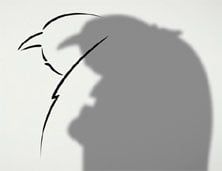 The trailer for Universal's next animated movie has arrived and it's utterly strange. The teaser for Despicable Me is not really like any other animated movie you've ever seen. Normally that's good thing but in this case, I'm not really sure what it all means.
The film stars Steve Carell as the voice of Gru, an evil criminal mastermind (perhaps in the mold of Dr. Evil) who steals the world's landmarks. His plot to steal the moon is interrupted when a trio of orphan girls convince him to rethink things. Gru appears to be like some sort of evil Alfred Hitchock. But you won't see any of that in this trailer. Instead you'll see annoying American tourists. Watch it in HD over at Yahoo or watch it below:
Your Daily Blend of Entertainment News
Thank you for signing up to CinemaBlend. You will receive a verification email shortly.
There was a problem. Please refresh the page and try again.