Weekend Box Office - Audiences Pay Up For Bad Nightmare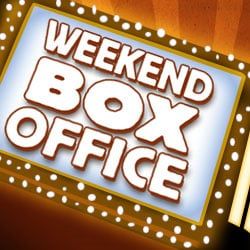 The box office was a dull place this weekend as Hollywood dumped the last of its trash before jumping into the light speed of summer blockbusters.
The movie that has yet again redefined the concept of the shameless, hollow and altogether unfrightening horror reboot did surprisingly well. A Nightmare on Elm Street took in just $32 million and the top spot in theaters this weekend. Despite being a critical failure, the kind of money it pulled in no doubt has Warner Brothers licking its lips over more crappy franchise flicks.
While it might be hard to believe that something worse that a Nightmare franchise reboot could have hit theaters, Furry Vengeance was all too happy to prove it could. The bizarre Brendan Fraser vehicle has not only failed to find support from critics, audiences hardly gave it a second glance. At $6 million it was lucky to land fifth place.
How To Train Your Dragon has shown hefty staying power, floating around in the top three spots for the last six weeks. Adding another $10 million to its grand total of $192 million. If its success continues to hold, the 3D adventure will pass Kung Fu Panda's $215 million domestic sales total to become DreamWork's highest grossing non-Shrek animated flick.
For the full weekend total, check out the chart below:
1.

A Nightmare on Elm Street (2010) *
$32,205,000 -
Total: $32,205,000
LW: N WR: 1
THTRS: 3,332
2.

How to Train Your Dragon
$10,825,000 -
Total: $192,385,000
LW: 1 WR: 6
THTRS: 3,426
3.

Date Night
$7,600,000 -
Total: $73,627,000
LW: 3 WR: 4
THTRS: 3,093
4.

The Back-Up Plan
$7,240,000 -
Total: $22,950,000
LW: 2 WR: 2
THTRS: 3,280
5.

Furry Vengeance *
$6,500,000 -
Total: $6,500,000
LW: N WR: 1
THTRS: 2,997
6.

The Losers
$6,000,000 -
Total: $18,125,000
LW: 4 WR: 2
THTRS: 2,936
7.

Clash of the Titans (2010)
$5,980,000 -
Total: $154,036,000
LW: 6 WR: 5
THTRS: 2,737
8.

Kick-Ass
$4,450,000 -
Total: $42,160,000
LW: 5 WR: 3
THTRS: 2,542
9.

Death at a Funeral (2010)
$4,000,000 -
Total: $34,777,000
LW: 7 WR: 3
THTRS: 2,271
10.

Oceans
$2,600,000 -
Total: $13,500,000
LW: 8 WR: 2
THTRS: 1,210
Your Daily Blend of Entertainment News
Thank you for signing up to CinemaBlend. You will receive a verification email shortly.
There was a problem. Please refresh the page and try again.