Weekend Box Office - Shrek Forever Finished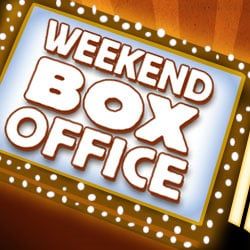 Dreamworks did the entertainment world a solid favor this weekend by putting the ailing Shrek franchise out of its misery. Just how tired were audiences of the green ogre and his failing fantasy adventures? Shrek Forever After bowed in with the lowest opening for a Shrek film since the original hit theaters in 2001.
The fourth and reportedly final installment in the Shrek series took number one to the tune of $71 million. That may sound like a happy sum, but it's no doubt disappointing to executives when compared with the $108 million banked by Shrek 2 and the $121 million enjoyed by Shrek the 3rd when they opened.
Shrek Ever After is also the most expensive Shrek tale to date, running a budget upwards of $170 million. Given the franchise's international popularity it's certain to cover its costs, but it's unlikely to reach the $800 million and $900 million marks like its two predecessors.
MacGruber opened across the nation but with far less energy and excitement than the character's trademark explosions. With a little over $4 million it rolled in at a weak sixth place. Sure it's been hailed as the best Saturday Night Live movie since Wayne's World, but let's keep that in perspective. Given the string of disasters that have spun off from the sketch comedy show since then it's kind of like saying it's the best bowel movement you've had since getting dyssentery. The sultry action/adventure/romance flick Kites, a movie that combines more styles, genres and plotlines than you can shake your hips at, opened in less than 300 theaters but still managed to eek out $1 million in ticket sales to take tenth place. Not bad for a movie that had to deal with being labelled a Brett Ratner remix. For the full weekend top ten check out the chart below:
1.

Shrek Forever After *
$71,250,000 -
Total: $71,250,000
LW: N WR: 1
THTRS: 4,359
2.

Iron Man 2
$26,600,000 -
Total: $251,265,000
LW: 1 WR: 3
THTRS: 4,177
3.

Robin Hood
$18,700,000 -
Total: $66,100,000
LW: 2 WR: 2
THTRS: 3,505
4.

Letters to Juliet
$9,100,000 -
Total: $27,400,000
LW: 3 WR: 2
THTRS: 2,975
5.

Just Wright
$4,225,000 -
Total: $14,631,000
LW: 4 WR: 2
THTRS: 1,831
6.

MacGruber *
$4,100,000 -
Total: $4,100,000
LW: N WR: 1
THTRS: 2,551
7.

Date Night
$2,825,000 -
Total: $90,660,000
LW: 7 WR: 7
THTRS: 1,869
8.

A Nightmare on Elm Street (2010)
$2,285,000 -
Total: $59,931,000
LW: 6 WR: 4
THTRS: 2,125
9.

How to Train Your Dragon
$1,850,000 -
Total: $210,940,000
LW: 5 WR: 9
THTRS: 1,751
10.

Kites *
$1,037,000 -
Total: $1,037,000
LW: N WR: 1
THTRS: 208
Your Daily Blend of Entertainment News
Thank you for signing up to CinemaBlend. You will receive a verification email shortly.
There was a problem. Please refresh the page and try again.