Bryan Cranston And James Franco Have No Filter In Nasty, NSFW Red-Band Why Him Trailer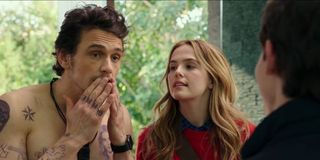 Christmas is usually the time for lovely, family movies about people coming together to celebrate the holidays in peace and joy. A nice romantic film about two people falling in love at Christmas is what we're used to seeing. This is not that movie. Why Him? is a vulgar and offensive Christmas comedy in case you're at all sick and tired of saccharine sweet Christmas movies. To say the new trailer is NSFW is an understatement.
It is the nightmare scenario for every father that they're daughter falls for the wrong guy. Of course, James Franco's character her isn't wrong, he just has "no filter" which the universal defense for people who refuse to not be assholes. Although, in the case of Why Him? it looks like it might actually be true. Franco's internet billionaire character appears to truly love his girlfriend and want to have a relationship with her family, he just can't seem to win them over because he can't avoid swearing or just doing terrible things.
Of course, as all of these sorts of comedies do, it appears this one will degrade into a dad vs. boyfriend battle to the death where each tries to destroy the other in order to win back the heart of the girl. It's looking a bit formulaic, but that isn't necessarily a bad thing. We can all pretty much predict how the story gets from the beginning to the end. The question is how hard it will make you laugh along the way. Many movies have this basic plot. Few, if any, of them, include getting tea-bagged by a stuffed moose.
If you find the above image funny, we're guessing you'll probably enjoy Why Him? it's not exactly the sort of stoner comedy that James Franco does with his pal Seth Rogen, but it isn't not that either. It's also nice to see Bryan Cranston doing comedy again. We haven't really seen him like this since his Malcolm in the Middle days, and those days contained significantly fewer uses of the word "titties."
Is Why Him? your kind of Christmas movie? Let us know in the comments.
Your Daily Blend of Entertainment News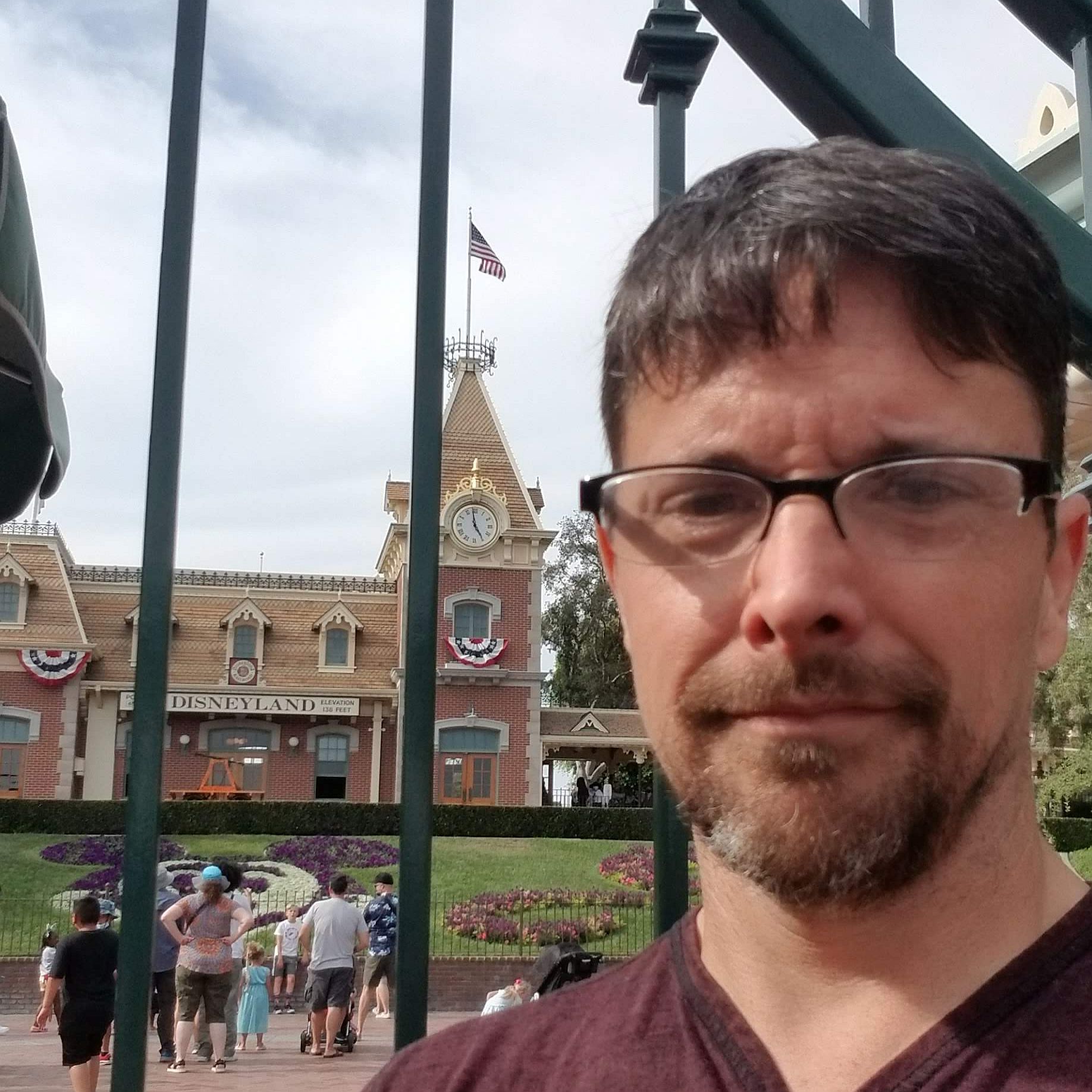 Content Producer/Theme Park Beat
CinemaBlend's resident theme park junkie and amateur Disney historian. Armchair Imagineer. Epcot Stan. Future Club 33 Member.