Spider-Man Box Office: Far From Home Breaks Records And Shatters Expectations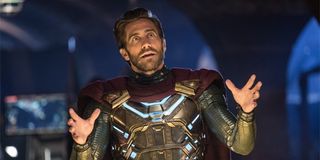 There have been many opportunities in recent weeks to continue the long-running conversation about how disappointing the box office has been in 2019 - but this weekend we're taking a vacation from that narrative. Why? Because Marvel Studios releases seem to be pretty much the only titles totally immune to the slowdown, and now a brand new one is in the mix. Jon Watts' Spider-Man: Far From Home is now out in theaters worldwide, and apparently audiences everywhere are intensely invested in what's going on with the Marvel Cinematic Universe after the events of Avengers: Endgame.
Check out the full Top 10 below, and join me after for analysis!
Swipe to scroll horizontally
| Movie Title | Weekend Amount | Total Amount | Chart Position Last Week | Number of Screens |
| --- | --- | --- | --- | --- |
| Spider-Man: Far From Home* | 93600000 | 185055628 | 0 | 4634 |
| Toy Story 4 | 34300000 | 306557544 | 1 | 4540 |
| Yesterday | 10750000 | 36882740 | 3 | 2614 |
| Annabelle Comes Home | 9750000 | 50157397 | 2 | 3613 |
| Aladdin | 7600000 | 320789616 | 4 | 2758 |
| Midsommar* | 6561798 | 10902112 | 0 | 2707 |
| The Secret Life Of Pets 2 | 4760000 | 140743335 | 5 | 2846 |
| Men In Black International | 3635000 | 71989949 | 6 | 2716 |
| Avengers: Endgame | 3100000 | 847862833 | 7 | 1985 |
| Rocketman | 2775000 | 89169715 | 9 | 1409 |
In predicting what Spider-Man: Far From Home would do during its first week at the box office, Sony Pictures under-estimated the potential of their newest blockbuster, and suggested that the adventure would only make around $125 million in its first days of release (the film arrived in theaters on Tuesday to take advantage of the July 4th holiday). Instead, the latest feature from their collaboration with Marvel Studios managed to seriously over-perform and shatter records. It is the best six day opener of all time, and it's now on its way to potentially become the highest grossing web-slinger solo movie - which is saying a lot.
Odd as it may seem, Sam Raimi's Spider-Man 3 remains the biggest Spider-Man blockbuster of all time, with a worldwide gross of $890.9 million, but Spider-Man: Far From Home may be the release that takes it down. Not only is it incredibly impressive that the film has made over $185 million domestically already, but internationally it's total gross is over $580 million. That still only makes it rank seventh on the global chart, having made more money than only Spider-Man: Into The Spider-Verse to this point, but this is also a title that is likely going to have some very long legs.
Both critics and audiences are expressing a lot of love for the new Marvel Studios blockbuster, meaning that word of mouth is definitely going to work in the movie's favor in the long run - but more significant is the fact that it doesn't have a great deal of competition ahead of it in July. Obviously Jon Favreau's The Lion King - which will be out on July 19th - is destined to do some huge business, and Quentin Tarantino's Once Upon A Time... In Hollywood (another Sony release) may do quite well when it comes out at the end of the month... but that's pretty much it when it comes to big Hollywood releases hitting theaters prior to August. As a result, it's very likely that the action hit could remain in the Top 5 for quite a while, and perhaps ultimately become the third Marvel Studios film in 2019 to make over a billion dollars.
Needless to say, we'll be paying close attention to this one in box office reports in the near future.
Out of respect for Spider-Man: Far From Home's inevitable draw over the holiday weekend, there was only one other new movie in wide release this weekend, and it did... fine. Nobody expected Ari Aster's Midsommar to be neck-and-neck with the new comic book blockbuster when it came to the top spot, but it's in comparison to other releases that the horror flick doesn't look as impressive in its standing on the chart.
Specifically, there were some elevated hopes for the title thanks to the surprise success of Aster's Hereditary last year - which became the second highest-grossing A24 release with a $44.1 million domestic take. That film, which came out in early June, made $13.6 million in its first three days, and Midsommar, meanwhile, only earned $10.9 in its first six. The good news is that it's not exactly a big budget project, so it will likely be successful in the long run, but the distributor was surely hoping for something better than sixth place.
One of the explanations for Midsommar's low ranking is the fact that last week's new releases actually held on quite well during weekend number two - especially Danny Boyle's Yesterday. We've seen a noticeable pattern in recent years where movies heavy on music are doing quite well at the box office - with notable titles including The Greatest Showman, Bohemian Rhapsody, A Star Is Born, and the still-going-strong Rocketman - and it would appear that the Beatles-inspired romantic comedy is successfully piggybacking on that trend.
It had a soft opening, making only $17 million and coming in third place, but in its second Friday-to-Sunday it both held its ranking, and only dropped about 37 percent. This is definitely a movie to keep your eye on as the rest of the summer unfolds, as it could wind up being a sleeper hit.
Meanwhile, Gary Dauberman's Annabelle Comes Home wasn't able to pull off the same rank-holding feat as Yesterday, but its slip was only modest, and the numbers are still strong - particularly when you compare to the two most recent releases from The Conjuring Universe: Corin Hardy's The Nun, and Michael Chaves' The Curse Of La Llorona. Those two titles dropped 66.1 percent, and 69.5 percent, respectively, in their second weekends, but the second sequel in the Annabelle series isn't proving to be quite as front-loaded.
With the additional $9.8 million earned over the last three days, the domestic total is up over $50 million, and globally it has brought in $134.8 million. It's not ultimately going to be one of the franchise's biggest hits, but Warner Bros. and New Line will be able to call it a win.
With Spider-Man: Far From Home expected to continue dominating, we have a smaller weekend coming up release-wise, but Hollywood is still offering up some diverse releases, including the Michael Dowse action-comedy Stuber, and Alexandre Aja's creature feature Crawl. The new titles should create some interesting stirring in the Top 10 rankings, so be sure to come back next Sunday to see how it all shakes out!
Your Daily Blend of Entertainment News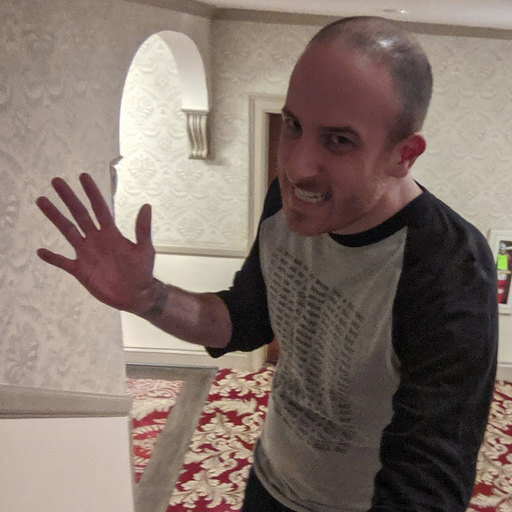 Assistant Managing Editor
NJ native who calls LA home and lives in a Dreamatorium. A decade-plus CinemaBlend veteran who is endlessly enthusiastic about the career he's dreamt of since seventh grade.