2009 Midseason TV Preview: True Beauty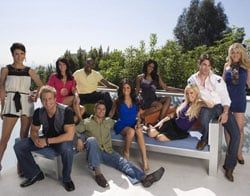 True Beauty - Series Premiere
Premieres: Monday, January 5, 2009 at 10:00 PM ET
Network: ABC
Creator(s): Tyra Banks, Ashton Kutcher
Starring: Vanessa Minnillo(host), Cheryl Tiegs (judge), Nole Marin (judge)
Website: ABC.com
---
From Ashton Kutcher and Tyra Banks comes a new competition to determine the most beautiful people in the country. Only this time there's a twist, it's already clear the contestants are nearly flawless on the outside, the question is how beautiful they are on the inside. Conceptually the show sounds a bit cliché – that whole "you're a beautiful person" thing – and fresh.
The best part is the contestants have no idea it's an inner beauty battle. They will go along to photo shoots and try to look pretty, but be put to the test to see how they treat other people. Only after the three judges have revealed who is going home that week will the departing contestant find out the truth. And then have to watch a video montage of their horrible behavior. I'm expecting to find out that these people are in general not too bad. You can't be this good looking without a slightly inflated sense of self importance.
Click here for the full 2009 Midseason TV Premiere Schedule
Image 1 of 9
Image 2 of 9
Image 3 of 9
Image 4 of 9
Image 5 of 9
Image 6 of 9
Image 7 of 9
Image 8 of 9
Image 9 of 9
Staff Writer at CinemaBlend.