ABC Orders New Pilot For John Leguizamo Vehicle Kings Of Van Nuys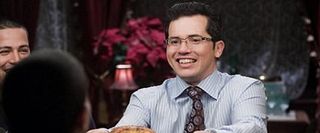 Kings of Van Nuys has earned a second chance. The multi-camera comedy project that was based on the British format Only Fools and Horses didn't make the cut last pilot season, but it's being given a reprieve and a chance to re-tool the pilot with hopes that it will go to series this time around.
John Leguizamo stars in the pilot, which is reason enough for me to want to see it, but wasn't enough to get it on the ABC schedule last season. But the concept and even the work on the original pilot seem to have gathered enough support to earn a take two. The new pilot will have pretty much the entire original team on board, including Leguizamo, other cast members Dustin Ybarra, Christopher Lloyd and Wendi McLevon-Covey, and Ted Wass directing according to Deadline.
Kings of Van Nuys follows two brothers whose quest for fame and fortune lead them to concoct a series of get-rich-quick schemes that are of both questionable morals and questionable taste. The new pilot will be completely re-written, but having the entire team back to give it another shot shows the commitment not just of ABC to get the project together but of the people who are involved backing it. Putting the extra time and effort into a new version of the pilot seems to bear up plenty of hope for the project.
The new pilot will start production October 2, and we'll have to wait a while yet to see if the verdict comes in differently from the last version.
Your Daily Blend of Entertainment News