America's Got Talent Results: The Top Ten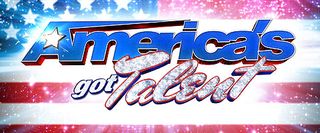 Last week, the cream rose to the top as the early-season favorites did not fail to disappoint. Singers Anna Graceman and Landau Eugene Murphy Jr. made it into the Finals, as did Landon Swank, the young magician who has built up a tremendous head of steam. The Silhouettes turned in a good but underwhelming performance but made it through based on prior excellence. The surprise of the night was the terrific showing by the Smage Bros., whose death-defying motorcycle stunts on the crowded AGT stage were enough to get the judges' nod over dancer Snap Boogie.
So now, the Top Ten is set. Half of the ten remaining acts are no surprise at all, and I fully expect four of them to be still standing after this week. For next week, the Final Four will perform one last time, and a winner will be crowned. Going into this week's performance episode, I fully expected those four acts to be Team iLuminate, Landau Eugene Murphy Jr., Anna Graceman and the Silhouettes, with the possibility that Lys Agnes or Landon Swank could possibly sneak in if one of the above falters horribly.
Before I recount what happened this week, I want to inform all of you of something really awesome that happened to me. In last week's recap, I mentioned that between Landau and Season Three's Paul Salos, I had become a fan of Sinatra's music. For those of you who don't remember, Paul was a 70-something retired Air Force pilot who had been four decades in perfecting a one-man tribute to Old Blue Eyes. He ended up finishing Season Three in sixth place, and has since gone on to perform his show all over the world. Well, about a day after my recap posted last week, I was contacted via Facebook by none other than Paul himself. We have had a couple of on-line conversations since then, and he's every bit the class act he was three years ago. How about THAT?
So at long last, the best this season has had to offer is all grouped together on one performance show. And despite the fact that the judges' have been espousing that anyone could conceivably win, I still maintain that this competition is Team iLuminate's to lose, but everyone else should be extremely proud to have made it this far. Here's how it went on Tuesday night:
Miami All-Stars - Two weeks ago, the All-Stars performed a hot, Vegas-y extravaganza of ballroom dancing, complete with colorful zoot-suits and all. This time, the men donned football gear (minus the helmets, pads and eye-black) as well as marching-band togs, and one of them even had on a giant bird costume. I was like, "Huh?!" Wow, that is disappointing. They had an outside shot at the Top Four, and they took a cool act and turned it into a barely-passable Hurricanes halftime show. I'm not sure they deserved the buzz that Piers gave them, but this pretty much killed their chances.
Lys Agnes - This season's operatic diva chose to put her own spin on the classic Aerosmith anthem "Dream On", and all the pieces were there: the set was great, Lys's wardrobe and makeup were terrific, and she hit all the right notes at the right times. The problem with Lys, unlike previous AGT opera success stories Neal E. Boyd, Barbara Padilla and Jackie Evancho, is that while she's likeable enough in her pre-performance video packages, it's hard to connect to her while she's performing. Her deep, baritone voice and androgynous stage persona are just a little off-putting when she applies it to rock songs. I am sure that she will get plenty of work as the result of this show, but let's face it: she lacks the teenage enthusiasm and appeal of Poplyfe, the adorable-ness of Anna and the everyman charm of Landau. She's kind of like a female Prince Poppycock, but without the camp and kookiness. Plus, she ended with a warbly note that became a full-bodied screech, and that can't help. I don't want to come off sounding mean, because I really do like Lys, but this is just my perception of her. I have to believe that this season will be the first in four years without an opera singer in the Final Four.
Landon Swank - I love Landon, almost as much as I loved Michael Grasso last year. But Michael performed his ass off and still missed the Top Four, and it would take something absolutely ginormous and awe-inspiring for Landon to succeed where Michael failed, just to have a chance. And this… just wasn't. Landon swallows a goldfish-cracker, then spits up a real goldfish into a glass of water. Then he takes the fish in his hand, and seemingly puts his hand THROUGH the side of an aquarium, releases the fish, and retracts his hand without leaving a hole. Which is an amazing trick, I'll give him that, but the whole trick was performed with an air of such casualness and nonchalance that it left me a bit flat. I needed to be wowed, like double-take wowed, and this didn't even come close. I really hope that Landon gets his own show someday, but he has to engage the audience a lot more than he's doing now.
Anna Graceman - The moment Anna said "huge risk" in her video package, I was worried. The risk was that she decided to ditch the piano and just do vocals, in this case, to Cyndi Lauper's "True Colors". I am happy that she decided to dress in something really pretty, and to have hair and makeup to match, because this is an occasion that deserved it. It's not a song I would have chosen, but she put her all into it, and despite the lack of any "wow" moments, it was very pleasant. Piers dinged her low notes in the song but praised her high ones, telling her that while she doesn't have Jackie Evancho's perfect pitch, she does have a more powerful voice. After this performance, I would put Anna's chances of advancing at about 60-40, although I would say that her chances of winning the whole show have dwindled down to a very low number. Anna is about 90% of the way toward being a complete performer, but it's that last 10% that will probably cost her a victory. Still, I'm not worried about her future at all.
Silhouettes - Something I didn't know about the Silhouettes, something that will break your heart and uplift you at the same time: many of the children in the group are facing very difficult lives early on. One of them is going blind, a few others have juvenile diabetes, and still others have cystic fibrosis, and one of the reasons the group was formed was to give kids like that a chance to dance and express themselves. Which is just beautiful, no matter how you slice it. After hearing this, I really want them in the final, and they had to do better than last week. And, thank God, they did. They ditched the billowy sheets and props and went back to what they did with their "tribute to America" routine; tell stories with shadows, set to the music of "I Believe". It was beautiful, and poetic, and one of the best things I've seen all season.
Smage Brothers Riding Shows - This is the fourth time we've seen these guys riding their motorcycles around the tiny stage, and while they've done their college best to mix things up, we've finally reached the ceiling for this act. They are great, but they are symbolic of why no "danger" act has ever made the Top Four.
Poplyfe - If you'd have told me after the auditions that this group of foster kids would have a shot at the Final Four, I would have dismissed it in a second. But while Anna has maintained a steady level of excellence, she hasn't really improved. Poplyfe, on the other hand, has upped their game every time. They give special emphasis to showmanship, including outlandish clothes, electric effects and strutting around the stage like they own it, which they do. After doing The Beatles last week, they followed it up with a medley of Jackson Five songs (which is only fitting, since two of the boys sport enormous Jackson-esque afros), and they brought the crowd – and the judges – to their feet. They have made it this far on sheer will and personality, and have now proven they have the talent to match it. I'm so proud of them.
West Springfield Dance Team - Three times we've watch this dance act don horror-makeup, put on scary music and dance around in something out of Thriller or one of Rob Zombie's creations. Watching them do that for a fourth time makes me realize that this act would only be awesome if it were Halloween every day. It isn't, any more than I could sit through Twilight more than once without gouging my eyes out. Piers buzzed them for doing the same old, same old, and I probably would have too. They are, by far, the best thing to come from the YouTube auditions, but they are nowhere near Jackie Evancho's level, and I can't help but wonder if one of the reasons they were always chosen by the judges was so that one YouTube act could make it this far, lest the whole YouTube-audition premise be deemed a failed experiment. Oh well, regardless, this will be the last we see of WSDT.
Landau Eugene Murphy Jr. - Vegas has seen its share of crooners in its history, but probably none that looked like Landau. He needed to show that he could sustain a Vegas show, and he did exactly that. With a full orchestra behind him and sporting some really natty threads, Landau did a cool-as-hell version of Dean Martin's "Ain't That a Kick in the Head", and watching it, I could instantaneously see him doing this exact thing for packed audiences in any hotel on the Strip. There will ALWAYS be an audience for this, and Vegas was built on the people that originated it. Plus, Landau is just so damn likeable, there's no way he's not going to make it there someday.
Team iLuminate - Of course, THIS act closes the show, because who else has delivered utter perfection every single time? And just when you think they can't possibly top themselves, they go and do it again. Even better: Mirellle, the former dancer who invented the light-technology that the act uses, and who is usually content to just sit with her laptop offstage and make sure all the lights sequence exactly right, decided to don the black suit and join her friends, and together they put together a show-stopping performance. As much as I love Landau and the Silhouettes, I still find it impossible to imagine anyone deserving to win this show more than Team iLuminate. It's simply one of the most brilliant things ever conceived.
So after two brilliant hours of entertainment, it seemed clear that the four acts that deserved to be in the Final Four were Team iLuminate, Silhouettes, Landau Eugene Murphy Jr. and Poplyfe. I love Anna, but she didn't bring their A+ game this week, and Poplyfe did. Anna will do just fine: hopefully in a few years she can attend college in L.A. where she can get that last 10% she needs to jump-start her singing career. The winner of AGT gets a Vegas show, and Anna doesn't need that right now, for the same reason that Michael Grimm needed last season's win far more than Jackie Evancho did, that being that show biz is a rough trade, and I would have to see a young artist's dreams crushed by the vagaries of Sin City.
Something else just occurred to me: almost all of the Silhouettes are children or teenagers. Should they actually win and get their own Vegas show, would ALL of them, along with their families, have to move from Denver to Las Vegas? That would seem a bit improbable, not to mention inconvenient, unless the parents of all these sick kids would be willing to part with their kids for months at a time. Just thinking aloud.
RESULTS
Team iLuminate, Poplyfe and Silhouettes all sail through to the finale, and the producers just couldn't resist having Landau and Anna standing next to each other for the second time in two weeks. Last week, they teased Landau by making him think that Anna had gotten through and he hadn't, before telling him that they had, in fact, both made it. Sadly, this was not the case this time, but it was indeed Landau that took that fourth and final spot in the Top Four. I just love it when America gets it RIGHT.
Next week: Will America get it right one more time? One more performance from four truly exceptional acts, and a winner will be crowned.
Your Daily Blend of Entertainment News
Thank you for signing up to CinemaBlend. You will receive a verification email shortly.
There was a problem. Please refresh the page and try again.