Arrested Development Adds Extra Episodes And Sets Premiere Date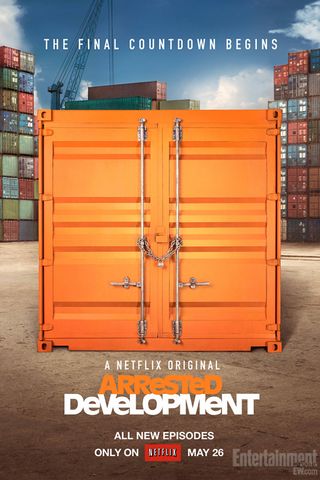 We knew it was happening, we saw the cast interviews and set photos, we allowed ourselves vague hope that it would live up to our expectations… and now we know when the veil will finally be lifted. Netflix announced today that the fourth season of Arrested Development will premiere on May 26, and it will include 15 episodes-- one more than had been previously promised.
Given that creator Mitch Hurwitz started off promising 10 episodes, and that 15 was the maximum offer when Hurwitz requested more episodes, I'd say that's a pretty major victory for Bluth fans. In the announcement Netflix even joked about the 15 episode order, writing as a Twitter pitch "We've made a huge mistake. There are actually 15 NEW episodes of #ArrestedDevelopment launching on @Netflix May 26."
Responding to Netflix CCO Ted Sarandos's promise that "the highly anticipated return of this show is sure to make history all over again," Hurwitz told him not to be so sure:
While the plot of the new season is still being kept remarkably under wraps, we've gotten a lot of informations about guest stars who we can expect, from Andy Richter and Conan O'Brien to Kristen Wiig to the return of familiar faces like Ben Stiller and Carl Weathers. It's hard to even wait as long as May 26 for all this to happen, but now we know the exact date that all our dreams come true or fall apart completely. But hey, no pressure!
Staff Writer at CinemaBlend
Your Daily Blend of Entertainment News
Thank you for signing up to CinemaBlend. You will receive a verification email shortly.
There was a problem. Please refresh the page and try again.