Bill O'Reilly Re-Signs With Fox News In Multi-Million Dollar Deal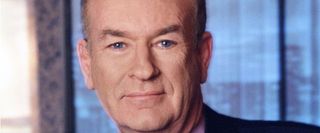 It's been a big week for political TV personalities. Real Time with Bill Maher was just renewed for two seasons, and Bill O'Reilly and Sean Hannity have been working out new deals to keep on trucking on Fox News. Turns out the multiple year and several million dollar contract offers were enough of a push for at least one of the Fox News regulars.
Today, Bill O'Reilly has signed a new contract with the political network. Unfortunately, Sean Hannity has yet to have the same kind of positive reaction to the numbers, but with O'Reilly already on board, he could be well on his way. Deadline is reporting Fox News CEO Roger Ailes is tickled pink with the new deal, mentioning The O'Reilly Factor is the number one cable news program. Ailes also took the opportunity to speak out his buddy Bill's ability to mix intellect with opinion.
Since Bill O'Reilly first rose to prominence, many imitators have followed in his wake. However, O'Reilly still remains the voice that rings loudest in a certain segment of the conservative party's ears. Regardless of your feelings on mixing news and opinion, the genre is here to stay and few people are better able to crystallize a message so concisely. That's probably worth a few million dollars to the right faction of people.
Your Daily Blend of Entertainment News
Your Daily Blend of Entertainment News
Thank you for signing up to CinemaBlend. You will receive a verification email shortly.
There was a problem. Please refresh the page and try again.