Billions Review: Cops And Robbers For The Harvard Crowd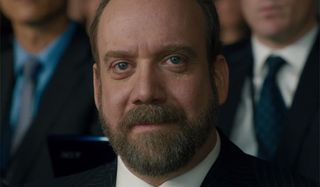 Rich and powerful are two words that are often used together, but the truth is the adjectives don't always come in equal measures. Billions is a good reminder of that. Damn near every character on the show has far more money than the average person and far more influence too, but none of the central personalities found here are able to eclipse the others on both.
Chuck Rhoades (Paul Giamatti) is the United States Attorney for the Southern District of New York. He pushes the Securities And Exchange Commission around. He has almost complete say in who his office investigates and what consequences some of the richest men in America face for stepping over the line. Yet he makes a fraction of the money his wife does. Her name is Wendy Rhoades (Maggie Siff), and she's a performance coach for Bobby Axelrod (Damian Lewis) and his company Axe Capital. The man at the top of that hedge fund is one of the wealthiest and most popular men in America. He lost numerous co-workers on 9/11 and now contributes money for every single one of their children to attend college. He's seen as almost a cult figure, but there's a dark side lurking below the surface. He's not a man comfortable with losing at anything.
Wall Street is a white collar economy simultaneously built on both hunches and hard facts. Earnings are made public. Anyone can react to them as they see fit, but rumors, forecasts and hunches are all proprietary. The lines between carefully researching, snooping and outright breaking the law are often very fuzzy, which is precisely why Chuck Rhoades has so much power. He can pick off low-hanging fruit, men obviously stepping over the line in clear ways, or he can play the long game and slowly build evidence against targets who are a little more careful – like Bobby Axelrod, whether he's employing his wife or not.
Billions is a morally complicated show about the financial sector. It's cops and robbers for the Harvard crowd. Fortunately, the show is able to talk about very complicated money issues without ever talking down to the audience or pushing the conversation completely over their heads. It trades in words like "short" and "hedge fund", but it largely avoids terms viewers wouldn't be able to understand, or at least reason out. It feels honest without ever becoming unnecessarily complicated. And that's a lot harder than it looks.
Billions is a good show, and it has all the ingredients to become a great show. Both Paul Giamatti and Damian Lewis are men who have built their careers on being able to captivate a room, and watching them go toe-to-toe is an absolute joy for viewers. Neither one of these men will ever back down willingly. At some point, one of them will fall. He has to, and I can't wait to find out which one it is.
Billions airs on Showtime on Sunday nights.
Rating:
Your Daily Blend of Entertainment News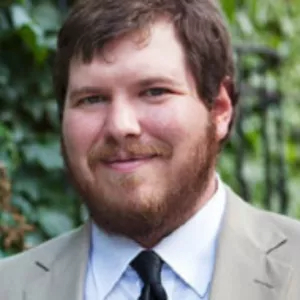 Enthusiastic about Clue, case-of-the-week mysteries, a great wrestling promo and cookies at Disney World. Less enthusiastic about the pricing structure of cable, loud noises and Tuesdays.