Britney Spears Signs On For The X-Factor Judging Spot: Is That A Good Thing?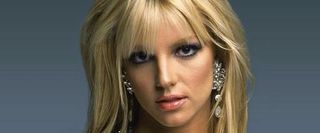 Since word broke that Paula Abdul and Nicole Scherzinger would not be returning to the U.S. version of The X Factor, many have been wondering who would be brought in to fill their vacated chairs. As of April, word was that pop star Britney Spears was in talks to join the singing competition, but since then, nothing had been made official. Now it looks like it is.
E! Online reports that, "after months of eight-figure negotiations," Britney Spears is finally locked in to join Simon Cowell and L.A. Reid at the judges table on Fox's The X Factor. Their sources say the contract is signed and Spears is reportedly set to earn a cool $15 million for the season. (Billboard notes that "a spokesperson for the show refused to confirm and Fox had no comment.") Assuming it's official...
With The X Factor not performing quite as well as people thought in its first season, added to some of the awkwardness of the production and chemistry at the judges table, it's understandable that Simon Cowell would be looking for ways to shake things up and hopefully increase interest in the series ahead of its second season. With that said, I'm not convinced Spears is the way to go. On one hand, her success as a musician is undeniable. She's a huge name, and a beloved artist with a list of hits. On the other hand, will she make a good judge and a mentor for the aspiring singers who are set to work with her? We can only speculate at this point, but given the reported fee for her services, Cowell seems to think so. Or he thinks Spears' name and fame are worth it regardless.
The jury's still out for me and it probably will be until the series returns for Season 2. In the end, I think it'll come down to a combination of chemistry and Spears' ability to articulate her opinions, offer advice and criticism to the singers, and put the experience she's gained over the course of her career to good use when working with the singers she's set to mentor. There's also the matter of the yet-to-be-named fourth judge. Miley Cyrus and Demi Lovato are rumored to be two of the current front-runners for the spot.
This poll is no longer available.
Your Daily Blend of Entertainment News
Thank you for signing up to CinemaBlend. You will receive a verification email shortly.
There was a problem. Please refresh the page and try again.