Celebrity Apprentice Power Rankings: Dayana And Lisa Become BFFs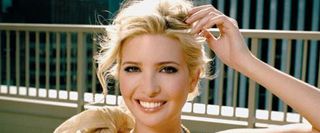 Generally, when a Celebrity Apprentice episode begins on a low note, it will devolve into a downhill spiral of egos clashing throughout its two hours. So, when Arsenio started out the episode completely out of control, freaking out and calling Aubrey a bitch and a whore in one breath, it seemed like we were headed for trouble. Especially after Lisa took the bait, yelling back at Arsenio and later calling Dayana and Lou stupid. It seemed like it was really poor form last week when Aubrey avoided the boardroom aftermath to relax in her hotel, but now audiences have been privy to what went down, it's difficult to fault the lady.
Then the inevitable team rally happened and everyone headed to the next task pretending to be friendly, at least for the sake of entertainment.com executives, who hired both teams to create a commercial explaining the website's annual savings membership. Shockingly, the team's made the decision to accomplish the task with little drama and got to work. It helped that Aubrey and Arsenio massaged their wounded egos somewhere in there.
Penn had to leave early again this week, which was unfortunate, since he is a key player on a team that was already down one member after Dee was fired last week. Dayana took the lead as project manager, leaving Lou and Lisa as her only worker bees when the commercial needed editing. Between the team's cutesy early romance theme and Penn's departure, the second team chose to use actors rather than their own star power.
With Teresa taking the helm for the other team including Paul, Aubrey, Arsenio, and Clay things got underway fairly quickly. Teresa may not be the sharpest player, but her primary skill is organizing stuff and putting Paul Sr. into grandpa clothing and decorating a "house" set for her commercial was right in the Real Housewives' wheelhouse. The team ended up using a risky double entendre theme to promote the website…and it ended up paying off.
Back in the boardroom, Lou said he would slam Lisa into a wall if she weren't a woman. Lisa wasn't taking any of that and they went at it like two cats scrabbling for the same mouse. Trump headed this off by announcing the teams were very close, but Teresa's leadership took the cake. Dayana looked bewildered, but gave Lisa and Lou the chance to duke it out and then sat back and enjoyed the show. Eventually Lou was fired, partially because he did not really contribute and partially because he blatantly told Trump he liked the other team's video better. Loyalty first.
The Celebrity Apprentice Power Rankings are an ordered compilation of weekly lists put together by TV Blend writers Jessica Grabert and Mack Rawden. Each week after viewing the episode, they each rank the competitors in order. Seventeen points are given for a first place vote, and this week, ten were given for a last place vote. Ten competitors have already been eliminated; therefore, those people automatically occupy the bottom slots. Here is how this week's voting panned out, complete with analysis on how the celebrities might fare moving forward.
The Favorites
#1) Penn Jillette (33): If there was ever any question as to how Penn's teammates perceive his value, Dayana choosing not to bring him back to the boardroom and Lisa being okay with her decision cleared that up. As usual, the magician was an effective brainstormer during the task, did some script writing and generally pointed his team in the right direction before taking off to do a show. He was back by the next morning, but another mid-task departure coupled with a loss could land him on the chopping block.
#1) Clay Aiken (33): Clay was a fundamental part of the editing of the video this week and mostly did an outstanding job as a key player on Teresa's team. His one flub was possibly letting that "old-fashioned" line slide, but hey, the team won and bygones should be bygones. His affable nature and willingness to tell it like it is should serve him well in upcoming tasks. He's tied for the lead this week, but perhaps a second stint as project manager would change that.
#3) Aubrey O'Day (30): There was a good 25% chance Aubrey had walked off the set after last week, but she really does not seem like the type to throw a hissy fit and quit. A true villain will go out in flames and if Aubrey does not make it to the final task, we expect her final episode to be one hell of an insult-throwing ride, although I'm uncertain anything can beat Aubrey referring to Teresa as a "Muppet Baby" during this week's challenge. She did get a warning about her excessive talking from Ivanka this week, so let's see if she manages to take the advice to heart in the upcoming tasks.
#4) Paul Teutul Sr. (28): Paul is a good dude. For the benefit of the team, he slapped on some dweeby clothes, combed his hair and pretended Aubrey was his daughter. His teammates, project manager and the executives raved about his playing against character, and as usual, he handled himself admirably and effectively in the boardroom. I'm not convinced he quite has the rapid-fire creatively often needed to win, but regardless of what happens from this point forward, he's proven himself as a capable leader and a loyal team member.
The Contenders
#5) Lisa Lampanelli (25): Lisa is a key member on her team. She is a creative force and a hardworking teammate on Celebrity Apprentice; however, she is also the first person to freak out and yell at her teammates over something that may not be worth the fight. As the team's dwindle that could increasingly put her in the spotlight for the wrong reasons. Secondly, Lisa has been the only contestant who has not brought in a little money for her charity for several weeks now. She needs to step her game up, and step it up fast before that cat is let outta the bag.
#6) Dayana Mendoza (24): As Lisa pointed out numerous times in the boardroom, Dayana stepped up this episode. She took on project manager without even consulting her teammates and delegated responsibilities well with an eye toward organization. She proved more in the loss than she did during her win as project manager. Now if she could just manage to be this useful during tasks where others are in charge, she might vault from solid player into real threat.
#7) Arsenio Hall (23): Apart from the voice over, Arsenio didn't do a whole lot this week; however, it is worth noting he stepped up and cleared the air with Aubrey. The two probably won't ever be best friends, but at least the path became clear enough for everyone to work in peace. Given his aggressive outburst last week, I'm still not convinced he's detached enough to win, but if I was hiring people to work at a company, I'd definitely give him an interview.
#8) Teresa Giudice (20): Poor Teresa even managed to win her task this week, but she is still at the bottom of these rankings. To her credit, if Lou hadn't been sent home, I'm guessing he would have panned out lower. The problem with Teresa is not her willingness to work. It's just that she is easily overrun by louder mouths and bigger idea machines. I'm happy she won some money for her charity because she seems like a nice person, but I also can't imagine what she can contribute moving forward, unless somebody needs something decorated.
Here's a look at how the ballots shook out…
Jessica:
Clay Aiken (17)
Penn Jillette (16)
Aubrey O'Day (15)
Paul Teutul Sr. (14)
Dayana Mendoza (13)
Lisa Lampanelli (12)
Arsenio Hall (11)
Teresa Giudice (10)
Mack:
Penn Jillette (17)
Clay Aiken (16)
Aubrey O'Day (15)
Paul Teutul Sr (14)
Lisa Lampanelli (13)
Arsenio Hall (12)
Dayana Mendoza (11)
Teresa Giudice (10)
Enthusiastic about Clue, case-of-the-week mysteries, the NBA and cookies at Disney World. Less enthusiastic about the pricing structure of cable, loud noises and Tuesdays.
Your Daily Blend of Entertainment News
Thank you for signing up to CinemaBlend. You will receive a verification email shortly.
There was a problem. Please refresh the page and try again.