Could Community's First Emmy Nomination Be For Best Animated Program?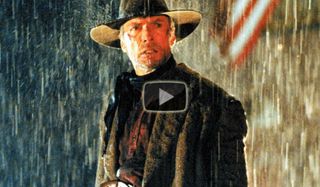 The Emmys have snubbed Community three years running. Every time awards season rolls around, fans of the NBC comedy get their hopes up only to be continually disappointed. And after what has been the most tumultuous, yet perhaps the most brilliant, season at Greendale Community so far, it would be nice the most prestigious awards ceremony follow their contemporaries - Community received the most nominations at the Critics' Choice Television Awards as well as being nominated for Outstanding Achievement Comedy by the Television Critics Association - and recognize Dan Harmon's show. We're talking third season, it's still Harmon's show.
The 2012 Primetime Emmy Awards ballots are out and, as Variety noticed, it looks like Community is exploring all avenues to finally win itself a golden statue. Or at least a nomination. Not only has the series thrown its hat in the ring for Outstanding Writing for a Comedy Series, well three hats to be precise - with Megan Ganz' "Basic Lupine Urology," Steve Basilone and Annie Mebane's "Regional Holiday Music" and, fan favorite, Chris McKenna's "Remedial Chaos Theory" - but they've also put "Digital Estate Planning" in consideration for Outstanding Animated Program.
The episode, written by Matthew Warburton and directed by Academy Award winner Adam Davidson (watch his Oscar short "The Lunch Date," it's awesome), features the Greendale Seven rendered into 8-bit characters to compete in a retro video game called "Journey To the Center Of Hawkthorne." The game (you can download a super primitive version of it on reddit) was created by Pierce's father as a way to determine who would end up inheriting his large estate. "Digital Estate Planning" also features a memorable guest appearance from Giancarlo Esposito (of Breaking Bad fame) and was part of the three-episode, third season finale Thursday night. If you missed it, here's a clip...
The episode is one of the most creative of any sitcom to date and showcases the kind of genius that Community might be losing with Harmon's departure. This may finally be the year that the series lands a nomination (or a few) but I'm not sure how good its chances are of ending up in this category. Don't get me wrong, the animation itself is brilliant, as is the writing and voice work, however, it just seems like a bit of a stretch for the notorious 'inside-the-box' thinkers who make these decisions. And besides, I have a hard time knowing who to root for between Futurama ("The Tip of the Zoidberg") and Archer ("Space Race Part I) without adding Community to the animated mix. Still, pretty rad news.
Community airs Fridays at 8:30 p.m. on NBC. It stars Joel McHale, Gillian Jacobs, Yvette Nicole Brown, Danny Pudi, Alison Brie, Donald Glover and Chevy Chase. It was created by Dan Harmon.
Your Daily Blend of Entertainment News
Thank you for signing up to CinemaBlend. You will receive a verification email shortly.
There was a problem. Please refresh the page and try again.